This blurry white object is a dead Shih Tzu. The dog was found with its face and feet bound with electrical tape in Vienna Township, Michigan.
Genesee County Sheriff Robert Pickell posted the images of the dog on Facebook.
He wrote that his office is investigating the case and feels that it is imperative that the person responsible for this crime be caught and punished.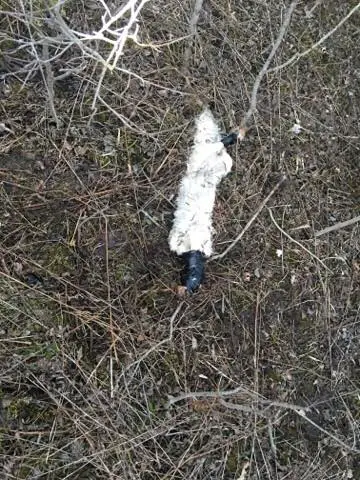 Sheriff Pickell said that this was perhaps the most disturbing thing he has encountered in all his years in law enforcement.
Who would do that to a defenseless dog?
Pickell is an advocate for stronger punishments for animal abusers.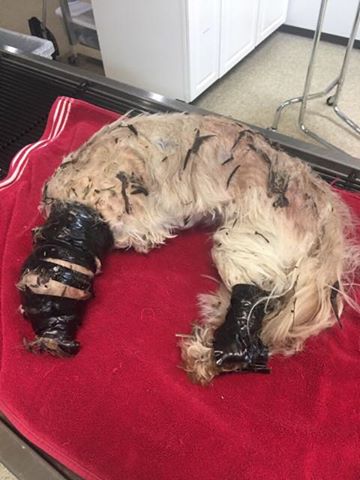 I have to hope there is a special place in he** for people who abuse animals.
People with information about this dog are being asked to call 810.686.8622.
Share away, people.
[h/t Pet Rescue Report]