I (Vicki) had an idea for a landing/drop zone that I wanted for my back door. I use that entryway most often and needed to have a place to organize my stuff that comes and goes out of my house. As hard as I tried, I just couldn't get Steph to understand or see my vision for the drop zone utilizing a record cabinet as the foundation piece. It was only when the molding was tacked into place that she had that "ah ha" moment!
This is truly an upcycle project as it utilizes materials from three different pieces of furniture. None of the pieces of furniture were in good shape so I had no hesitation in utilizing the different parts.
Watch the video!
Sign-up for our newsletter 
here
 to see more projects from us!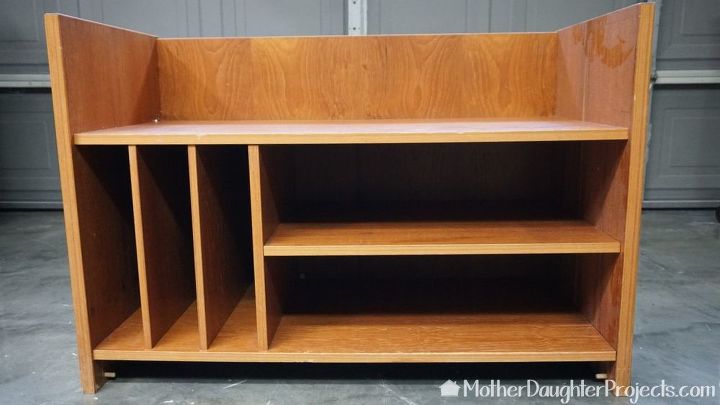 Before: Mid Century record cabinet (The teak was in poor condition as were the legs. The piece was made of particle board with teak veneer. The particle board had gotten wet at some point damaging the bottom piece of the cabinet)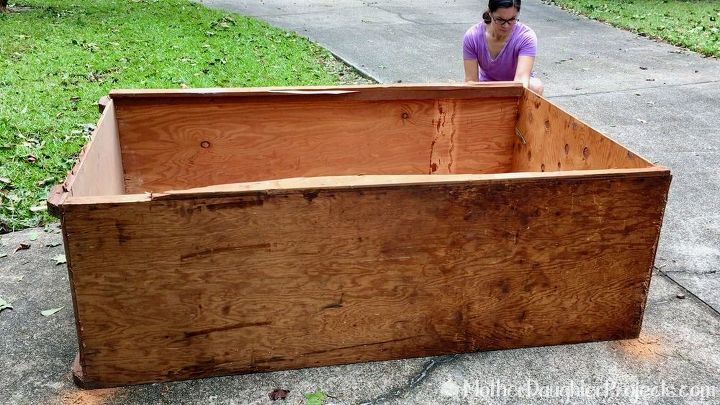 This old garage cabinet was massive. We used a reciprocating saw to demo it. We have a lot of materials left over for future projects.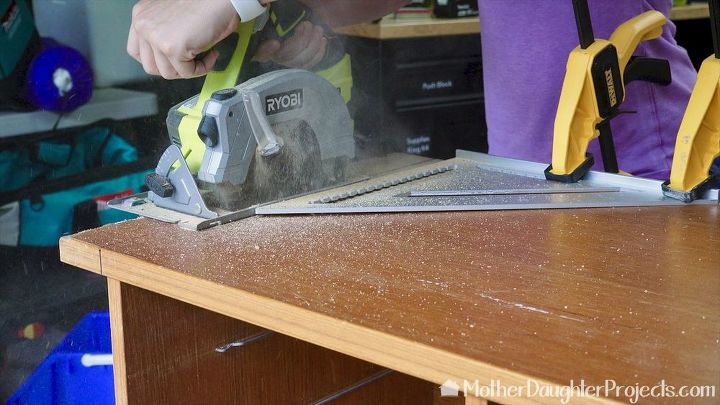 We started by cleaning the record cabinet really well and cutting off the damaged legs flush with the bottom shelf.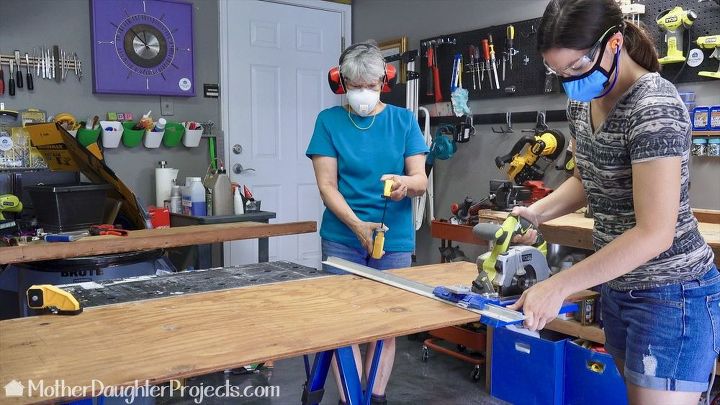 I wanted to cover all the damaged teak with the wood from the garage cabinet. The wood was cut to size to fit each of the sides, bottom and top. We used a circular saw with the Kreg rip-cut jig.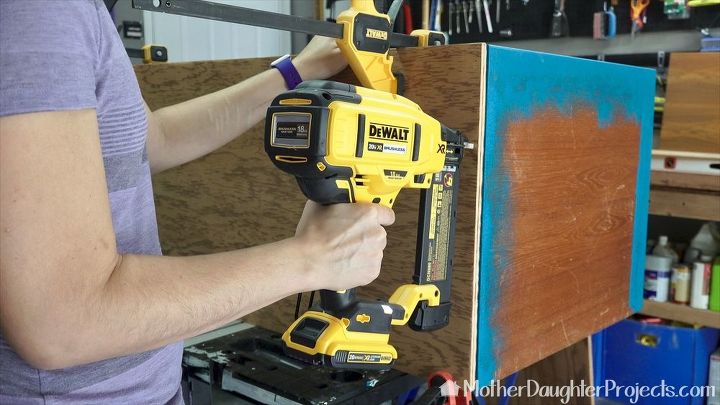 We used the DeWalt 18 gauge nailer to attach the outside boards as well as the trim. Prior to encasing the record cabinet in the "new" wood, we used the nailer to add some structural stability to the cabinet as some of the joinery was loose.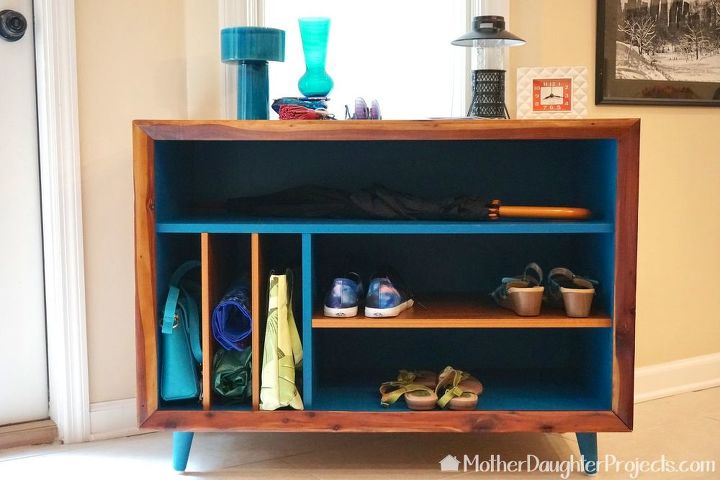 The finished cabinet in its new home at my house. Notice one of the shelves and the vertical boards were not painted. Once the teak shelves were cleaned, I decided they were too beautiful to cover with paint. Compared to the rest of the cabinet, they were in almost perfect condition. By using stain on the molding and shellac on the sides, we were able to bring some continuity of color to the three types of wood.
Materials I used for this project:
Thrift Store Finds
Mid century legs
Sander   (Home Depot)
Paint   (Home Depot)
Shellac   (Home Depot)