Fall is my favorite season and I've been counting down the days anticipating its arrival. In celebration I'm chalking up some pumpkins on my Potting Shed door!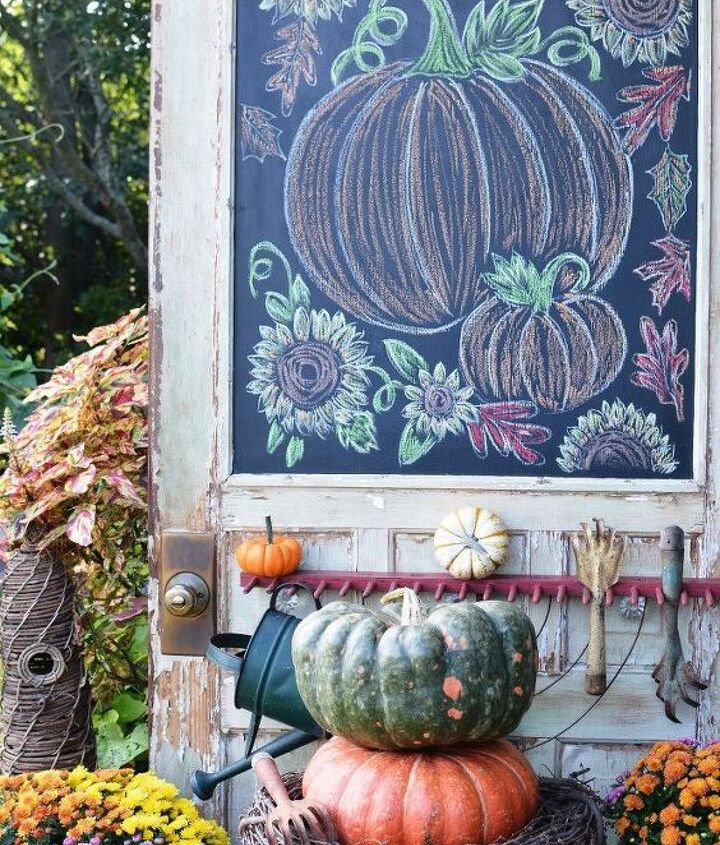 We had a teaser of fall weather a week ago, but in typical North Carolina-fashion, summer is back and here to stay for a while. Upper 80 degree temperatures this week and into next, means no cider sipping by the fire pit anytime soon, but I'm still ready to roll out the pumpkins!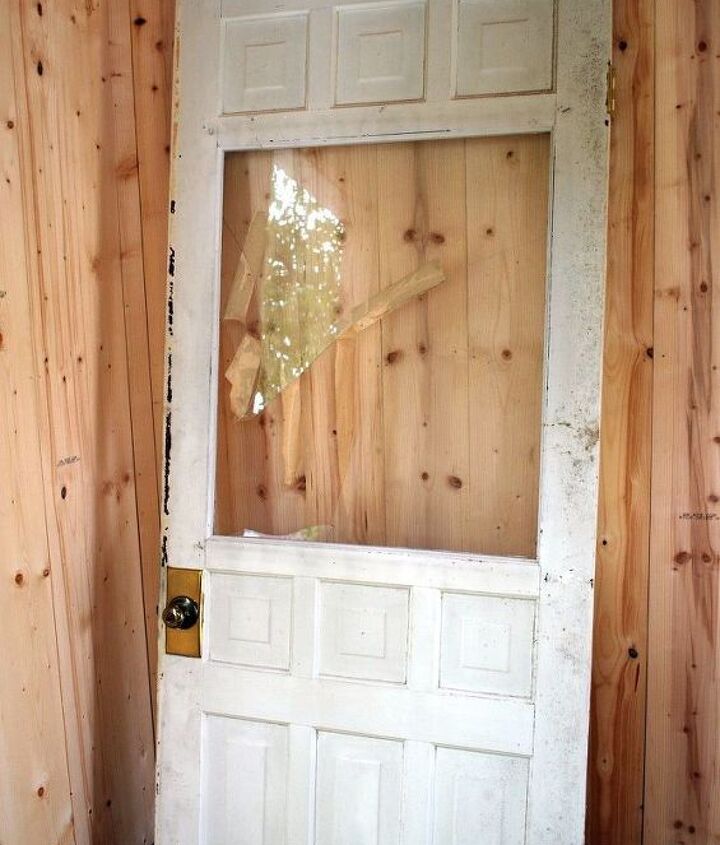 My Potting Shed back door was a $12 salvage find, that had a broken glass window. Instead of replacing the glass, I added a board and painted it with chalkboard paint to "plant" with seasonal messages and inspiration.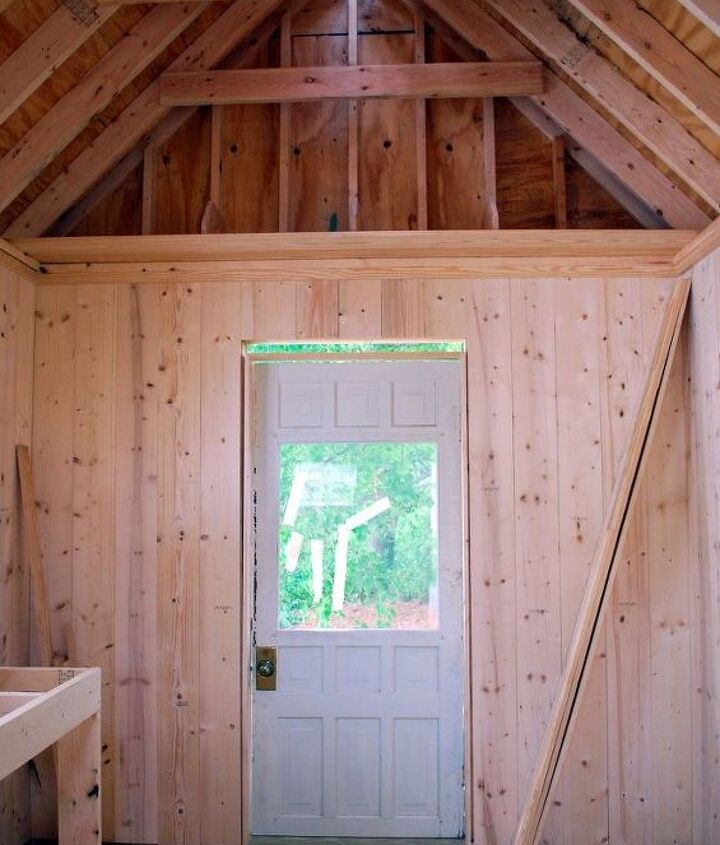 I watered down some green acrylic craft paint for a light wash of color over the existing white paint, then dry brushed some brown acrylic paint on to highlight some areas. I added some glass knobs to the panels on the door to hang jars to hold flowers, chalk, or tools. You can see how my Potting Shed has grown in 5 years since we built it 
here
.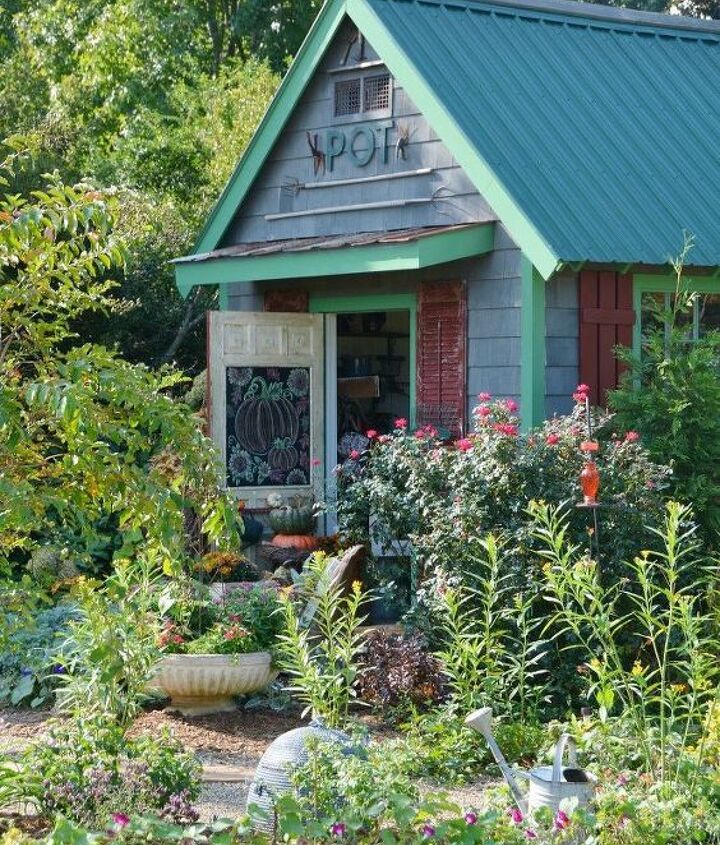 We hung the door to open out, instead of in, to gain some additional space inside. Summer annuals in pots, milkweed, Knock Out roses and Limelight hydrangeas are still blooming around the Potting Shed.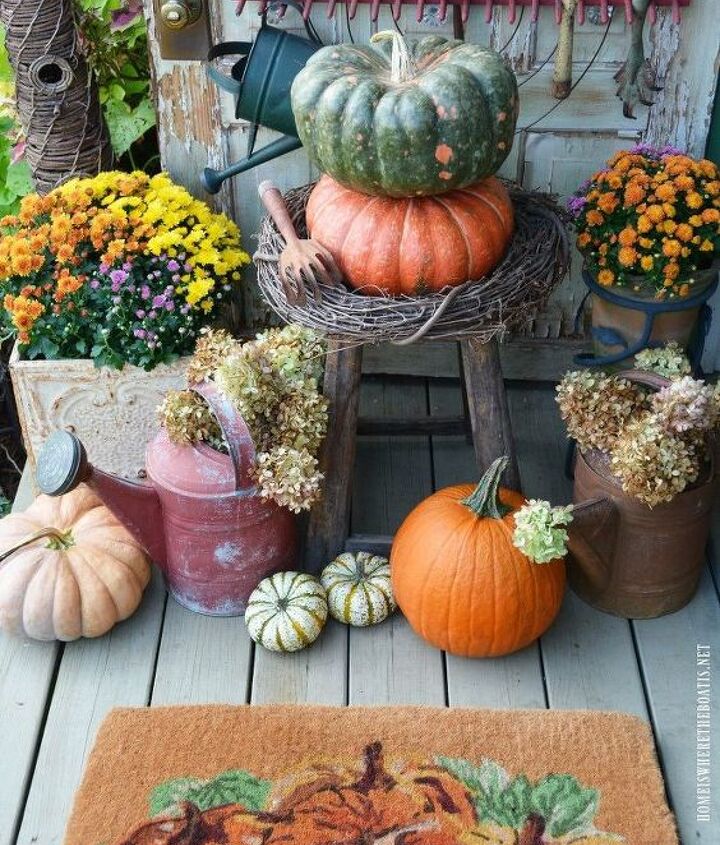 Tricolor mums help make the transition from summer to fall, blending the colors of season, while annuals are still in bloom in the garden. I cut some Limelight hydrangeas to fill watering cans. A cheery coco doormat from Target, ushers in pumpkin season.
Materials I used for this project:
Chalk   (had)
Pumpkins   (had, garden center)
Mums   (had, garden center)
Hydrangeas   (garden)
Door mat   (Target)
To see more: https://homeiswheretheboatis.net/2017/09/22/potting-shed-chalking-it-up-to-fall-and-garden-blooms/