Using items from around my house I managed to come up with two projects using denim jeans and a denim shirt. Here's my lovely Holiday Decor for my door.
Time: 3 Hours Cost: $10 Difficulty: Medium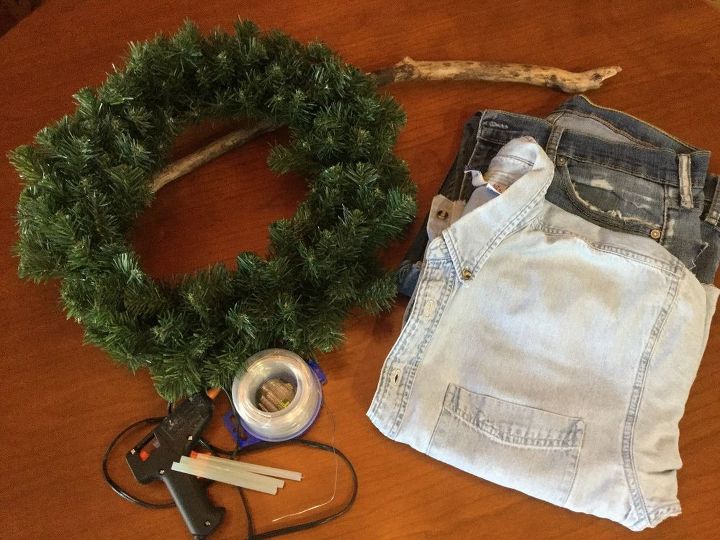 Supplies, wreath or driftwood branch, denim, wire, I used 20 gauge, glue gun and lots of glue, scissors, and needle nose pliers.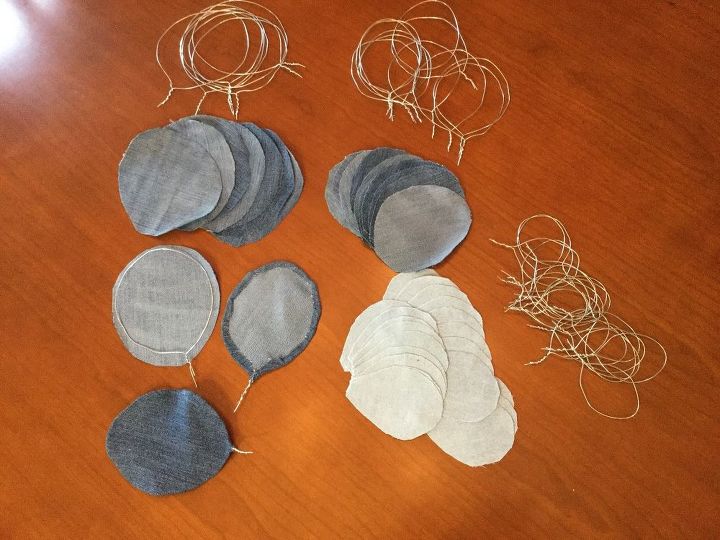 Then cut wire to desired length and twist the ends together to make pedal shapes, cut fabric big enough to wrap around wire, spread glue directly on wire and wrap fabric as you go.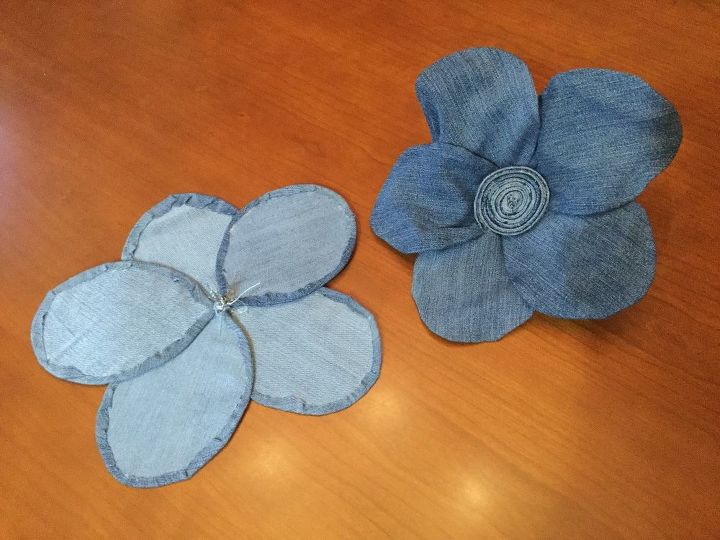 Then bend the ends of the wire up at the back of flower and wrap all flower ends with an piece of wire tightening with the needle nose pliers, glue all ends together with lots of glue and let dry, use the seam from jeans for flower centre with glue and rolling them tightly. Glue centre of flower and hold down to shape your pedals.