My kitchen is over 20years old and looking a bit worn and tired around the edges. Especially the countertops. I would love a new kitchen but unfortunately, there is no budget for one at the moment or for the foreseeable future.
However, my wooden kitchen tops were looking really bad something needed to be done soon.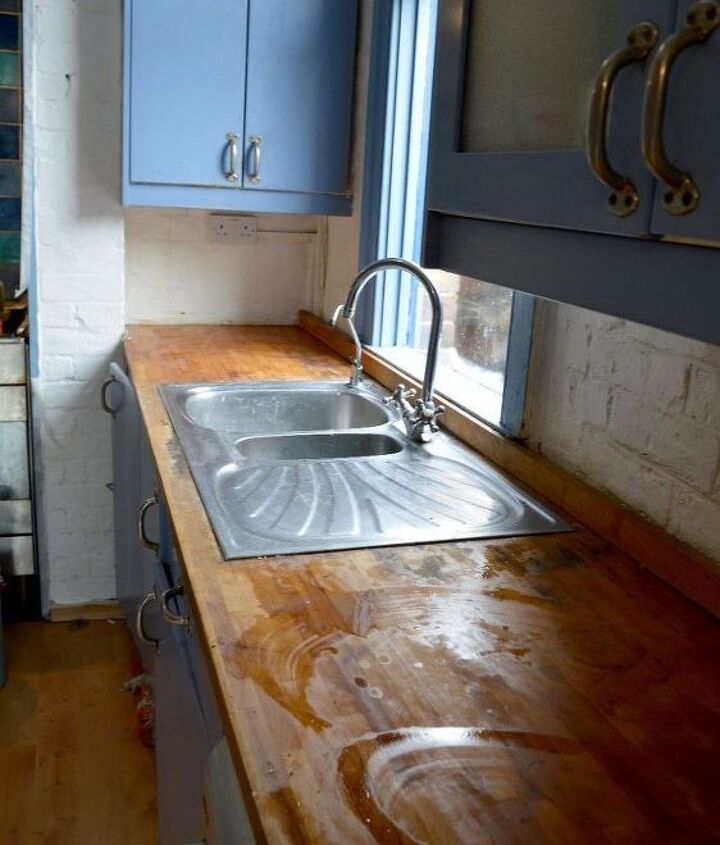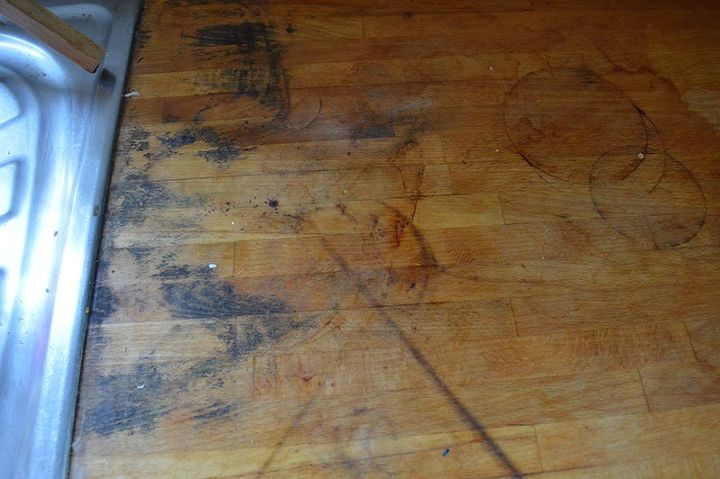 Around the sink, the wooden countertops were black with watermarks. No matter how much I scrubbed and sanded the countertops I could not get rid of the unsightly black stains.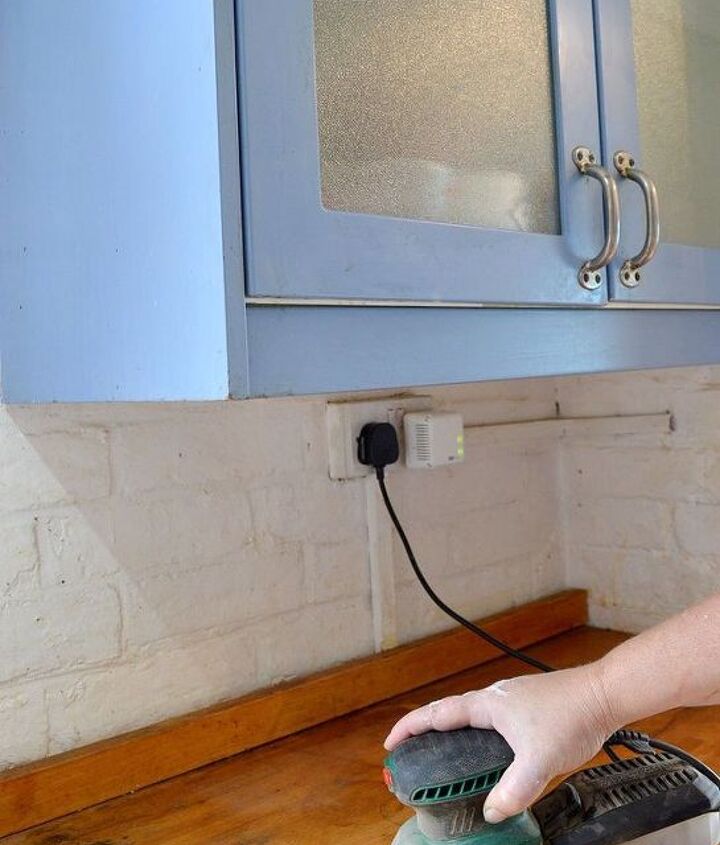 I decided that until I could afford a new kitchen. I would paint the countertops. It was my sister who actually suggested that I did this. She had painted her wooden countertops a couple of years ago with floor paint with great success.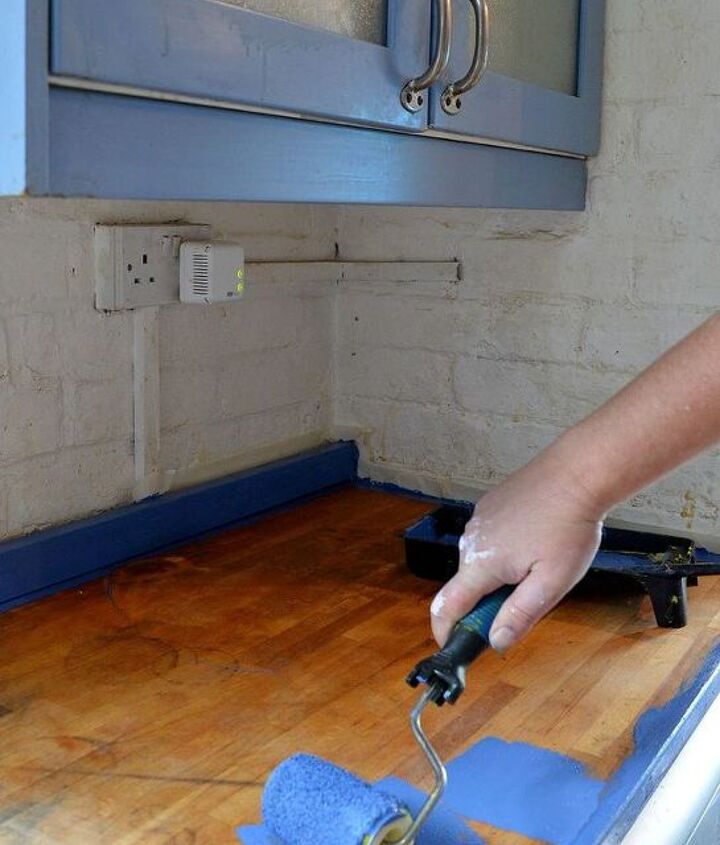 Floor paint made perfect sense as it is a paint designed for a lot of wear and tear. I sanded my worktops first then using an eco-friendly floor paint I painted them.
The paint I used is food safe so perfectly fine for countertops. Lakeland Eco Paint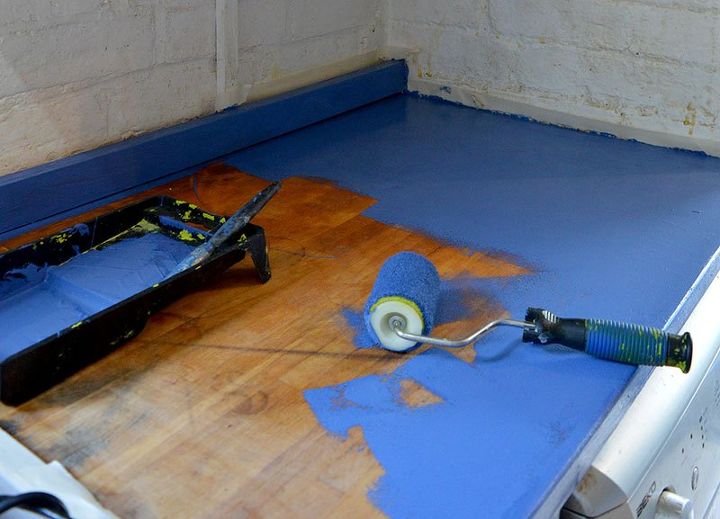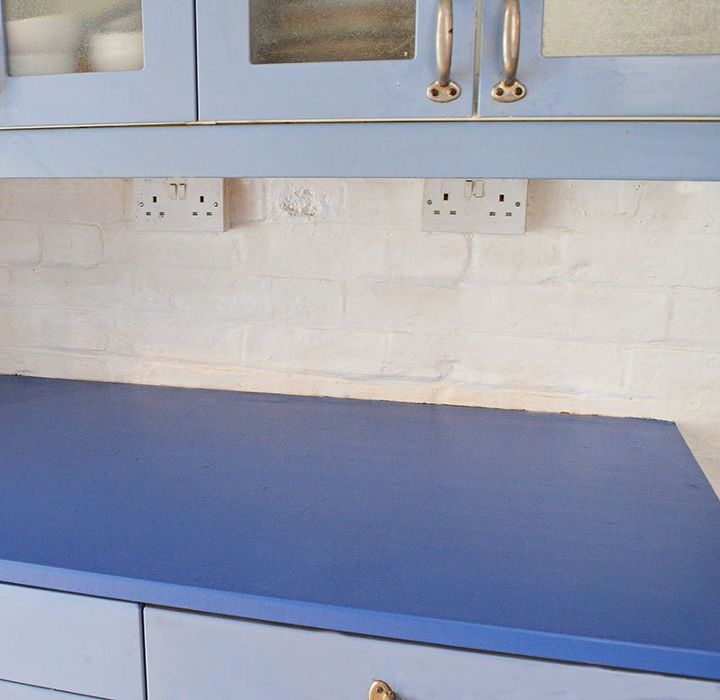 I applied 2 coats of floor paint making sure that the first coat had dried thoroughly before applying the second.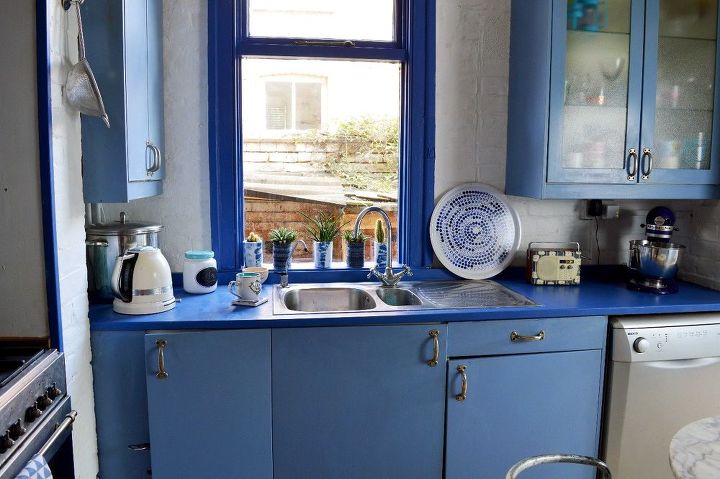 My sister says that the floor paint was so tough there was no need to add a varnish to the top of the paint. I did, however, apply wax to the painted countertops around the sink area to just make sure.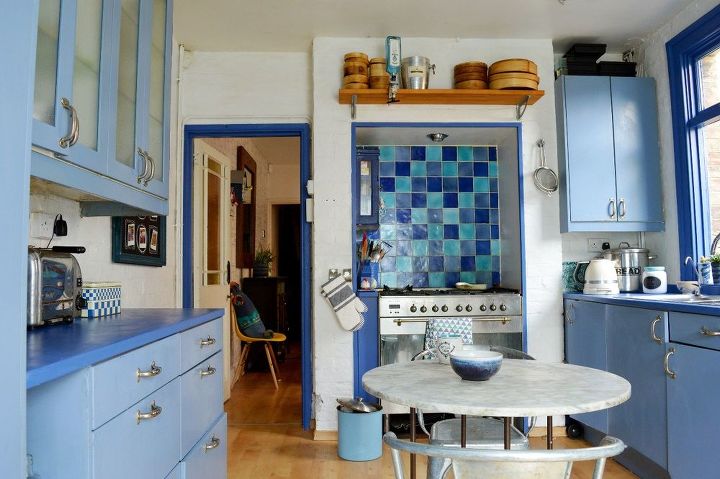 The painted countertops have made such a difference to my kitchen. They have really brightened up the whole room. They look like new and the floor paint is holding up really well so far.
I'm really over the moon with the bright fresh new look for such little effort.
Materials I used for this project:
Sander
Eco Floor Paint Artistic Blue   (Lakeland paints)
Small paint roller kit
To see more: http://www.pillarboxblue.com/kitchen-painted-worktops/