While I am not a HUGE Halloween fanatic, I do loveee dressing up and I am always down for a good party and food. With that said I am always keeping my eyes out for new fun ideas for the next party I host! I am also all about decorating for the Holidays with everyday items that in this case would normally be trash- grab those beer bottles and wine bottles and get to wrapping!! Here is an easy way to dress your dining table for Halloween without getting too creepy crawly but a little more playful. Plus an excuse to have a few drinks with some friends too right?
Photo Cred: Anya McInroy
Time: 45 Minutes Cost: $8 Difficulty: Easy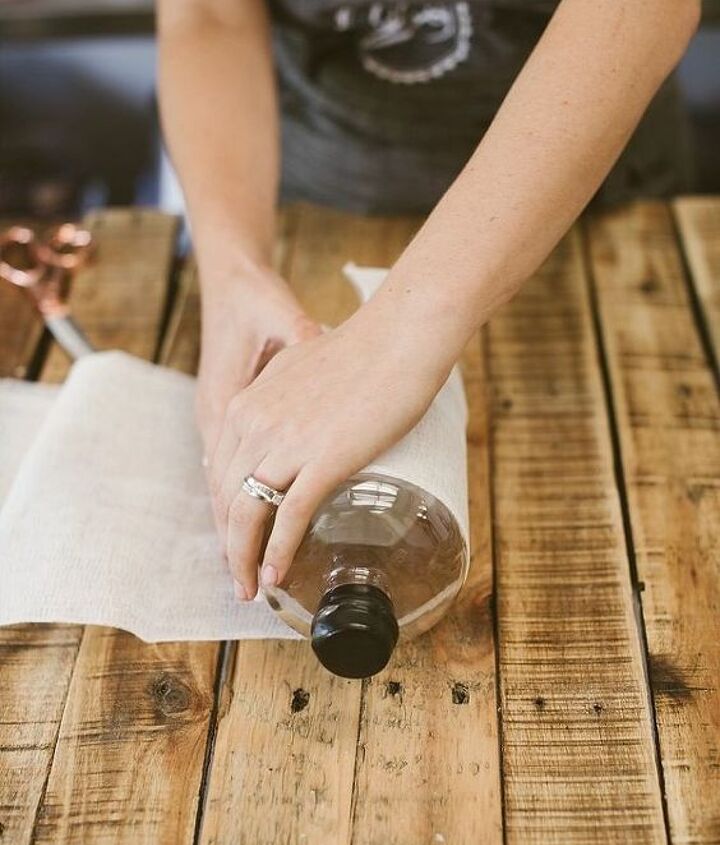 First grab your cheesecloth and unroll to wrap around bottle and measure. Cut three sections of cheesecloth all the same length.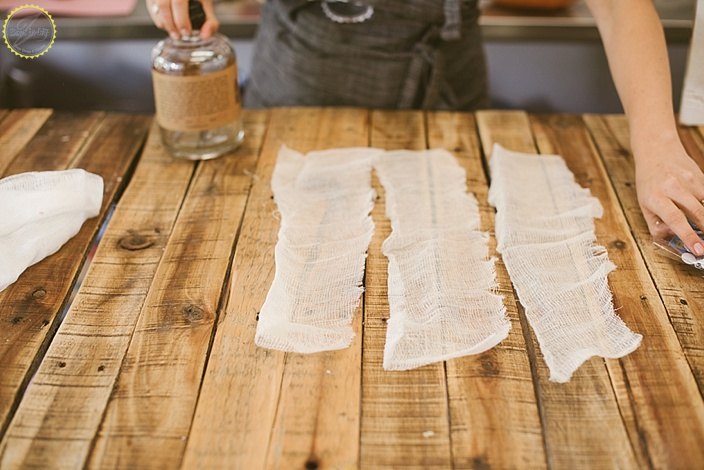 After measuring your strips of cheesecloth out wrap your bottle to cover the label and make layers around the glass. Secure with hot glue.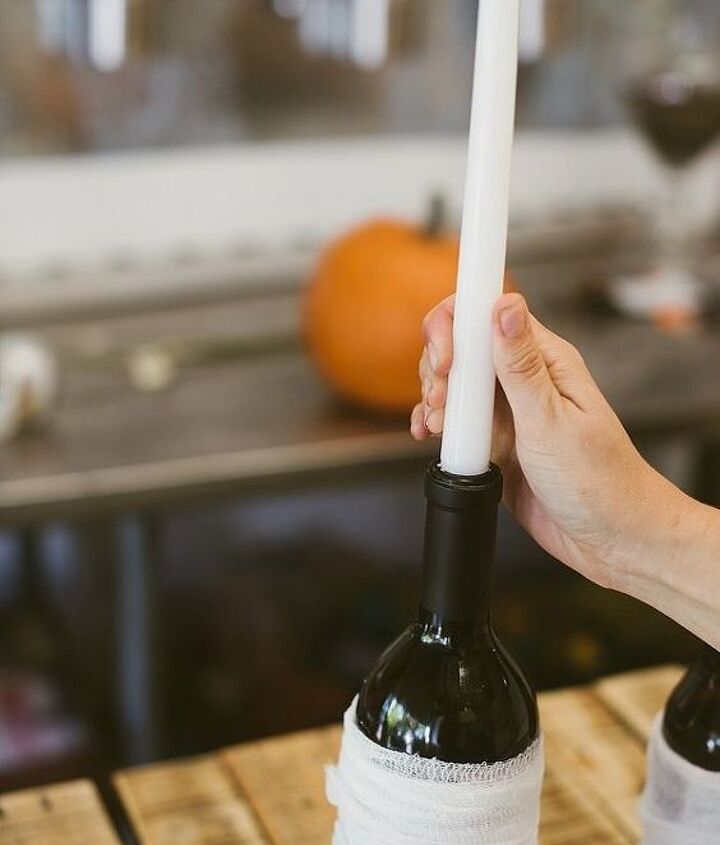 Wiggle your tapered candle into the top of bottle, if the fitting is not perfect feel free to melt the wax a bit with a lighter so it's secure.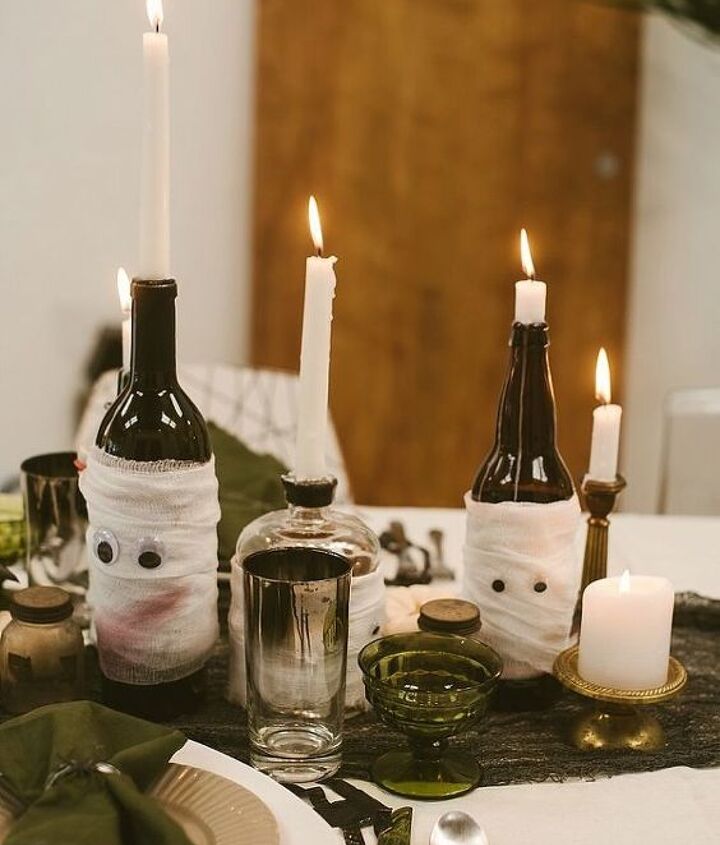 I LOVE the end product and that it has so much fun variety and character with each bottle. Infact you will see I even dripped a little wine on one bottle to make it look "bloody." Then line up your bottles to create a runner and fill in gaps on the table with old bottles, spider webs and candles. Make sure you check out my table setting blog post coming on Friday to see how you can really deck out this easy table centerpiece even more!!
That's a wrap!
xo
Sam