I had been looking for a set of reindeer figurines to display on my mantle during the Christmas season, but couldn't find exactly what I wanted. With a few basic craft supplies and some twigs from my yard, I made this cute woodland reindeer pair. These rustic reindeer are adorable additions to any home or Christmas tree decorating!
Time: 6 Hours Cost: $2 Difficulty: Medium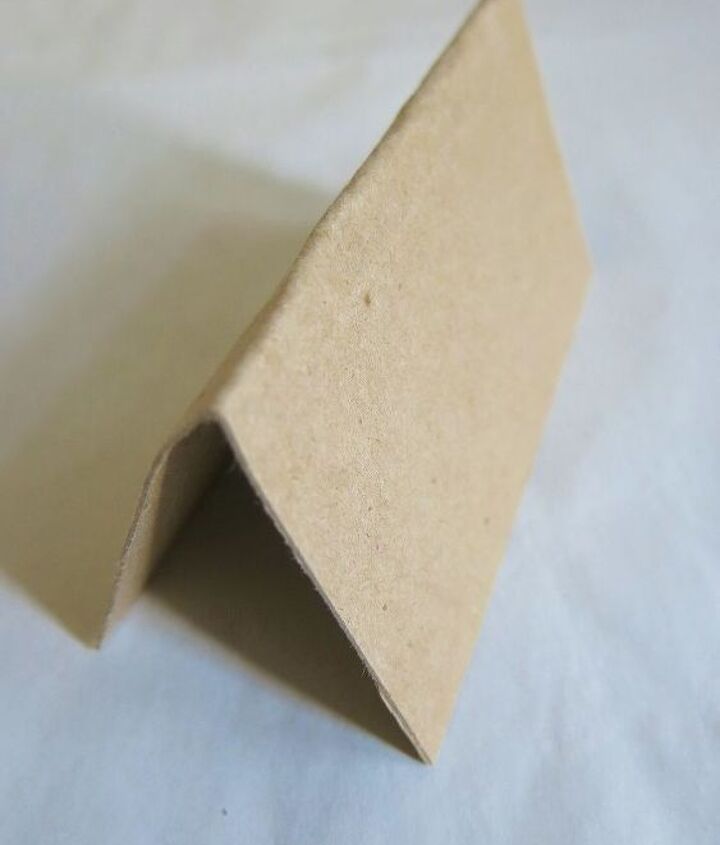 The first step for making a twig reindeer is to cut a piece of cardboard and fold it in half. This will become the main body of your deer. Easy, right?
Don't worry, I have all the measurements and directions 
on my blog.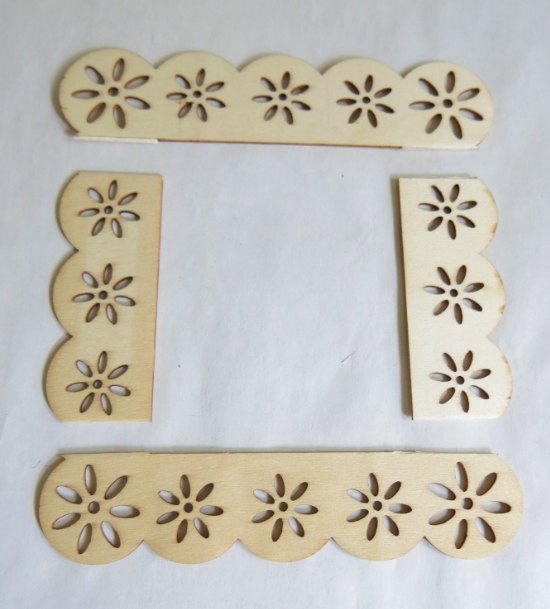 The next step is to decorate the body of your reindeer. There are many materials to use to decorate your reindeer. You can use old Christmas cards to cover your cardboard, or gift wrap. You can use popsicle sticks for a more rustic look, or decorative paper and glitter for a more festive feel.
I wanted a woodland look for my reindeer, so I chose first to cover my cardboard with holiday gift wrap. Then I took a few laser-cut wooden frames that I had bought at the craft store and cut them into pieces.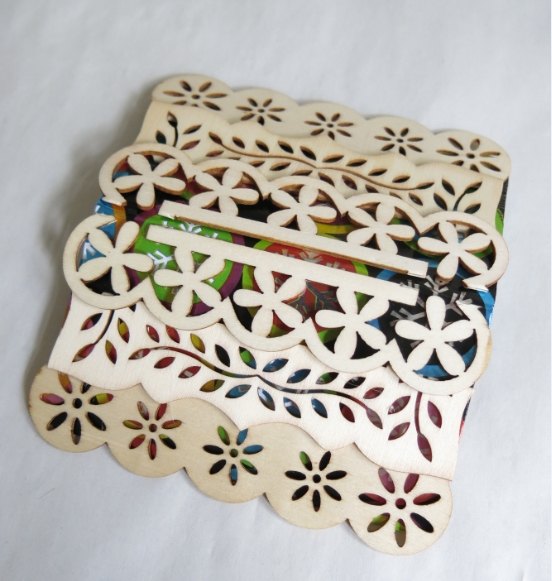 I had a few of these wooden frames in different styles. I cut each one as in the photo above, then took the longer frame pieces (top and bottom) and layered them on each side of my reindeer body. I glued them in place with hot glue, making sure not to cover the fold in my cardboard.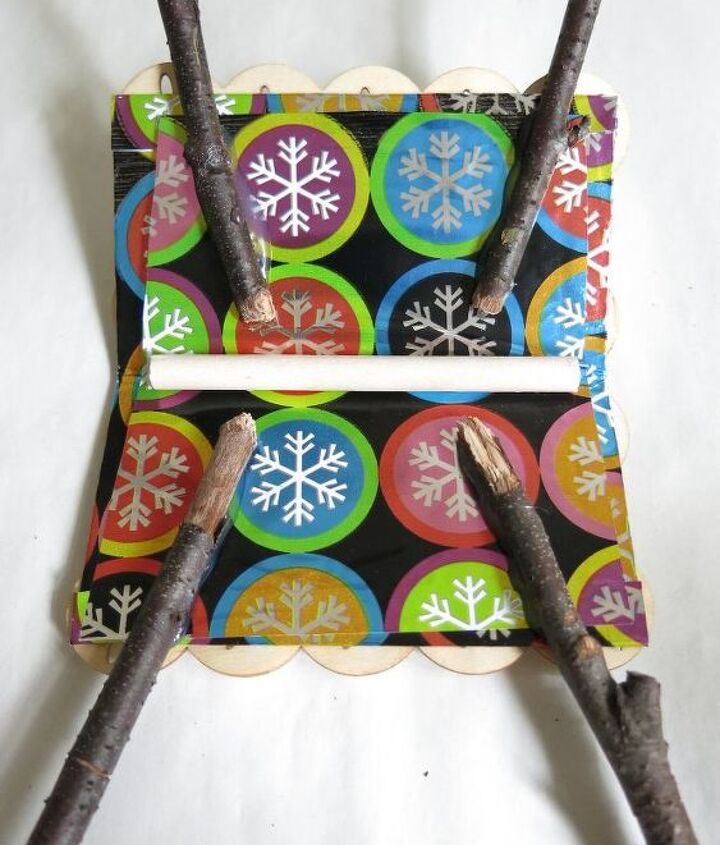 Then I cut 4 twigs to the same length to use as legs. The length of the legs really depends on the size of your deer body, but I would cut them longer than you think you will need them. You can always cut them shorter later.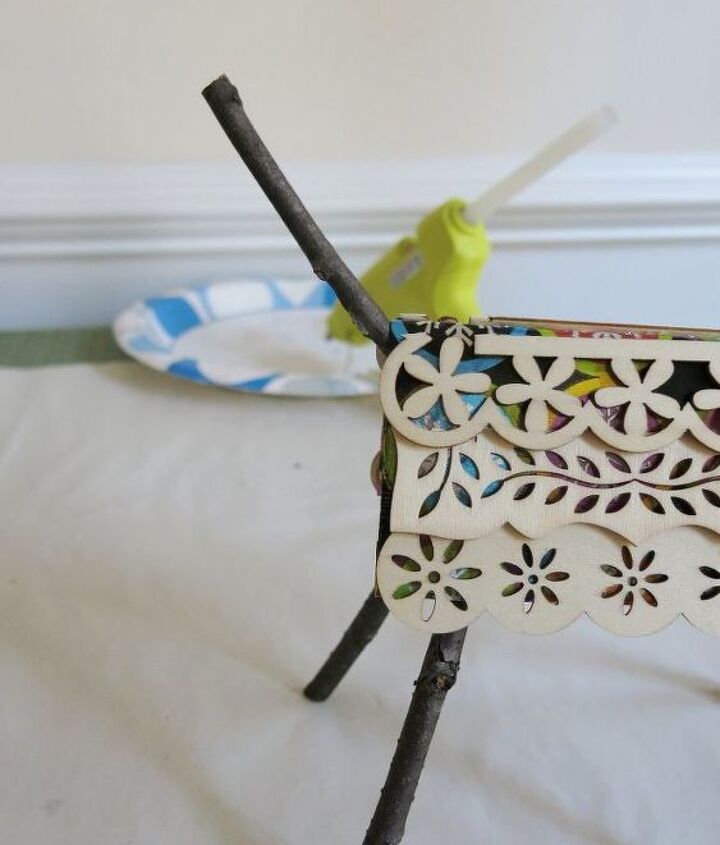 Once you've glue the legs in place, you can add a twig for the neck and for the tail. I have step by step directions 
on my blog.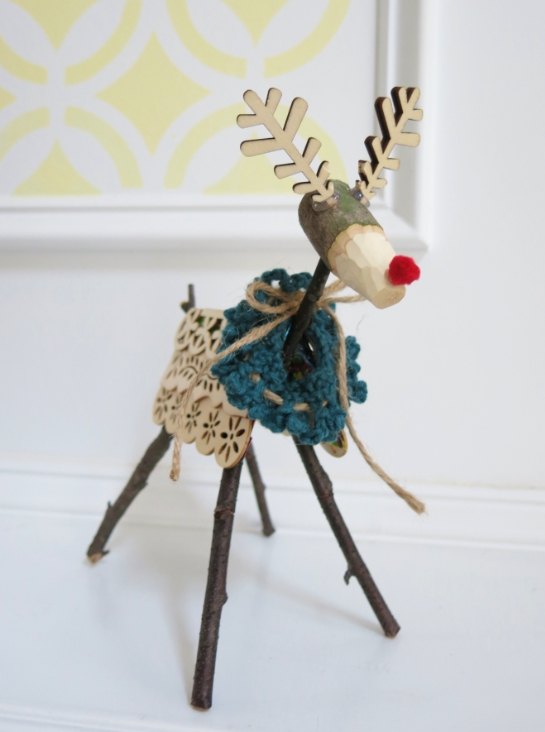 Adding the finishing touches is the fun part. I finished my reindeer with a whittled head, some antlers, and a cheery red pom pom nose.
I knit the wreath for around his neck, but you could buy a small wreath at the craft store, or complete his look with a big bow.
Materials used for this project:
Twigs of varying sizes   (my yard)
Piece of cardboard   (recycle bin)
Small wooden frame   (craft store)
Hot glue gun and sticks   (craft store)
To see more: https://hubpages.com/art/DIY-Holiday-Craft-How-To-Make-A-Woodland-Twig-Reindeer