Tutorial team challenge : Up-cycling Shenanigans!
I got it done too late… But I am still sharing it with you! 🙂
Ok, I must admit, I had no idea that shenanigan was a word! Google translate being my friend, here I am, shenaniganing just for you fellows Hometalkers!
Everyone, except me, plays an instrument at home… But I sing! Kinda… 
 I bought a cajon maybe 2 years ago, I love its sound: very deep, tribal, and you can play it even if you know nothing about music!
All this to say, the Cajon now serves as a side table in our living room and it kind of upsets me.
I bought this old suitcase maybe 2 months ago. I know I am far from being the first one to use an old suitcase for this purpose, but I HAD to have mine and I really needed a side table… So here I go : up-cycling an old suitcase into a side table with storage.
Time: 2 Days Cost: $45 Difficulty: Medium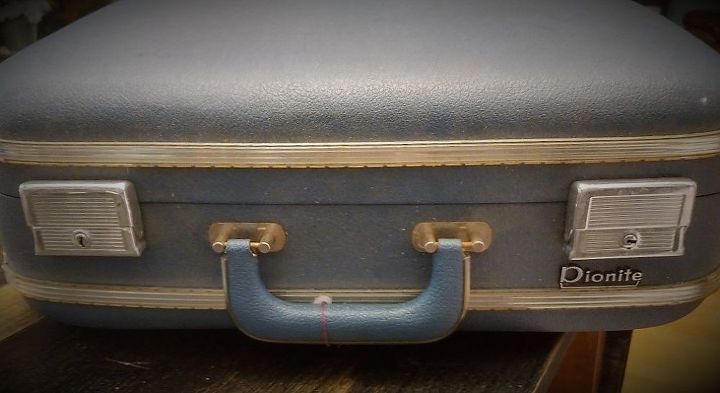 I spray painted the middle part of the suitcase with antique bronze (I did several projects with this color for my living room : you'll find links below if you wish to see more). I also painted the edges of the interior. I had to rush because we just had our first snow and I was spray painting outside!!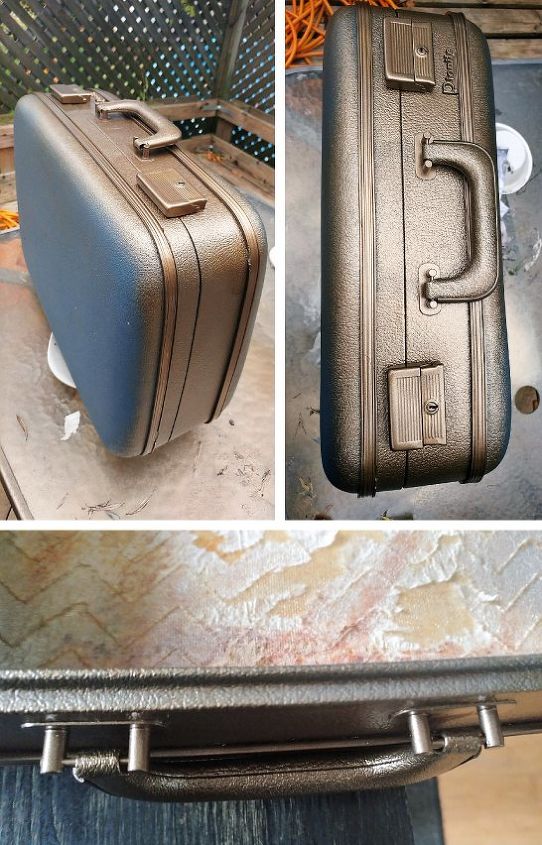 After I carefully protected the bronze part with 3M blue tape, I spray painted the suitcase in white with Rustolem 2x ultra cover. It contains a primer and it bonds to plastic. I only did 1 coat because I'll be covering it with decorative paper and I didn't want the blue to show through the paper.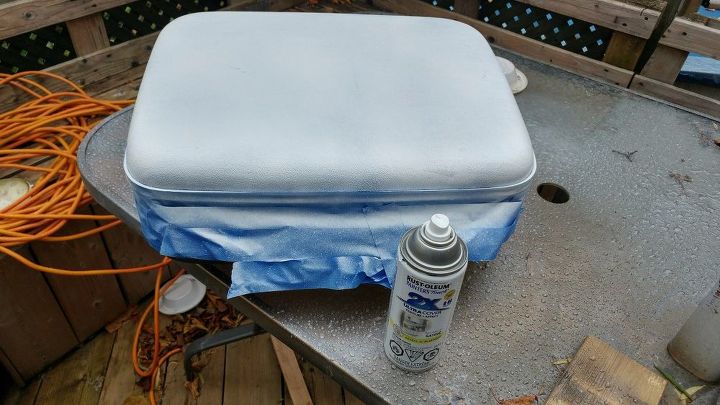 I cut the decorative paper to the same measurements as the top of the suitcase. I applied a generous coat of Mod Podge on the suitcase, then placed the paper and applied another Mod Podge coat on top of the paper.
With my fingers, I smoothed the paper so that it adheres well to the surface. Where bubbles were formed, I used a knife to pierce the paper in order to correct.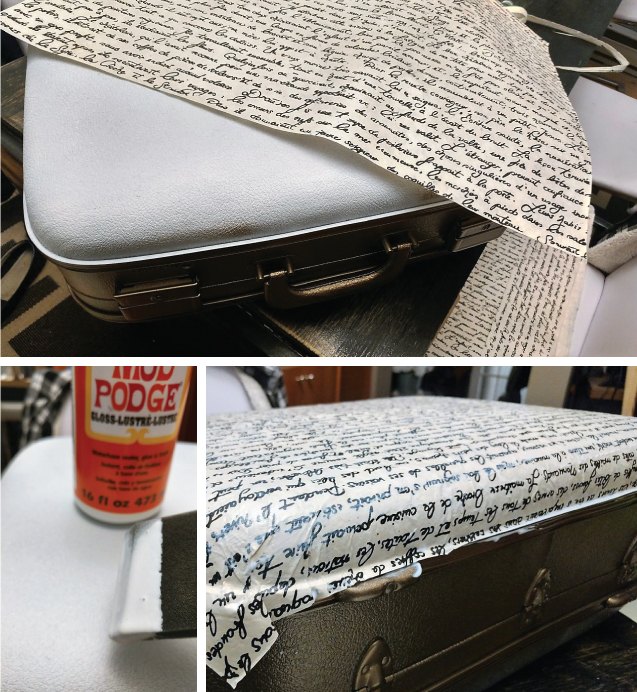 The day after, once the Mod Podge had dried, I carefully cut the excess paper with a knife, leaving a perfect finish.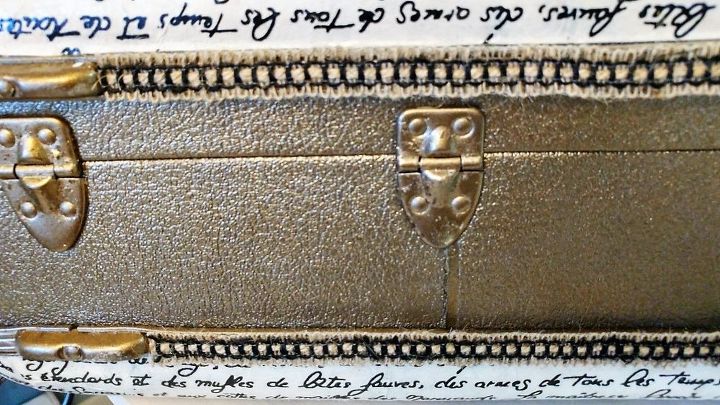 Now working on the stand.
I cut 2×2 to the desired length and width for the stand. After assembling, I spray painted them with bronze paint.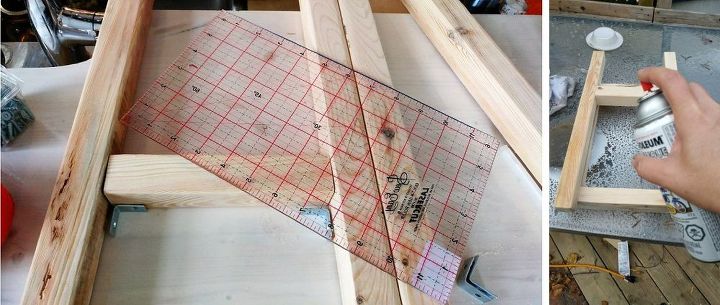 Once the paint was dried, I sanded everything with 120 grit. With a dry brush, I applied black acrylic paint and finally, I glazed it.

When everything was done, I simply screwed the suitcase on its legs. There it is : my very own version of an up-cycled suitcuise as a side table!
An extra concealed storing space in the living room!