We turned a bizarre little room with no clear purpose into a pantry. Unfortunately the pantry came with some cheap, awful carpet that had to come out, and come out fast.
Time: 2 Weeks Cost: $100 Difficulty: Medium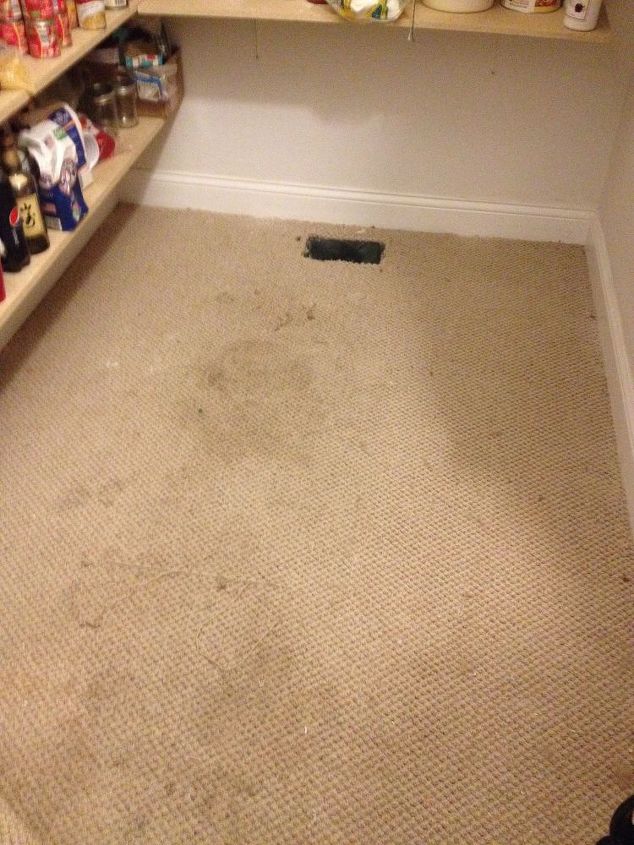 Omg, this is the world's most embarrassing, most awful….aw man. Here's one "before" view. And ugh, it was horrifying. So embarrassed! Yes, I totally have my hand over my eyes right now.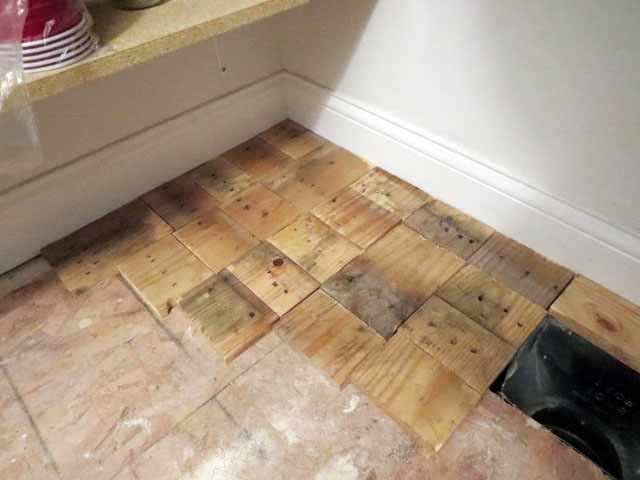 I began by collecting pre-cut wood pieces from a pallet rehabber nearby. He has bins set out and I'd swing by every few days.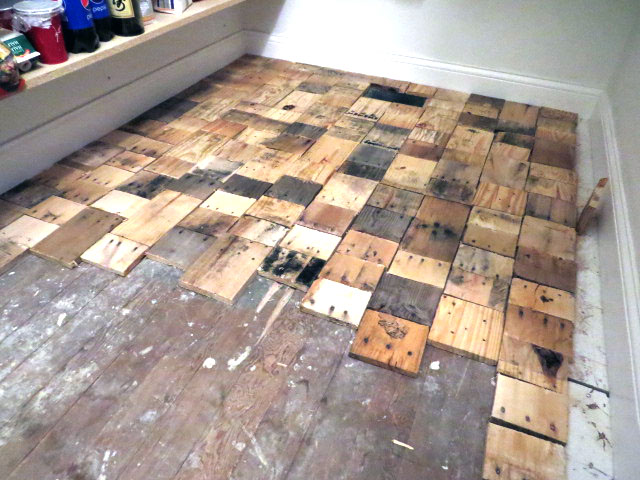 The wood collection in progress. It's hard to tell but there are two different types of underfloor here (half old porch boards plus half particle board — see photo above this above one) so I had to cover the floor with something.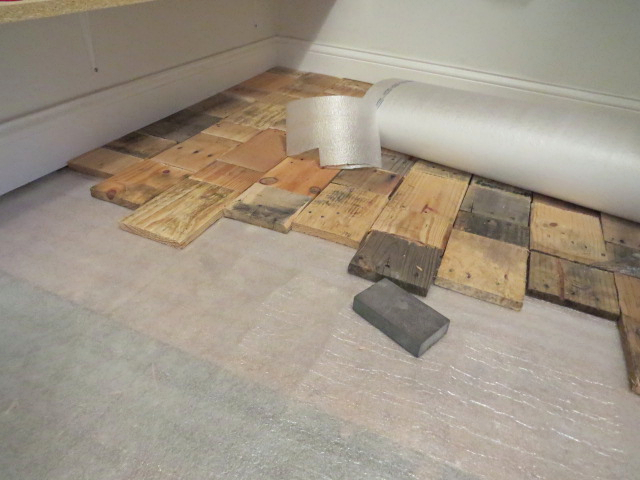 Next up was a simple foam underlayment, mostly because the area beneath the floor is open and we don't know what's going on under there.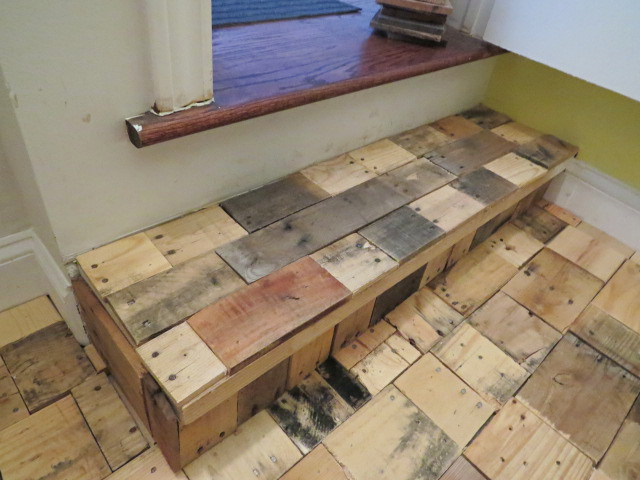 It was time to tack everything down with a nail gun, including the smaller, thinner pieces of wood I collected for the step.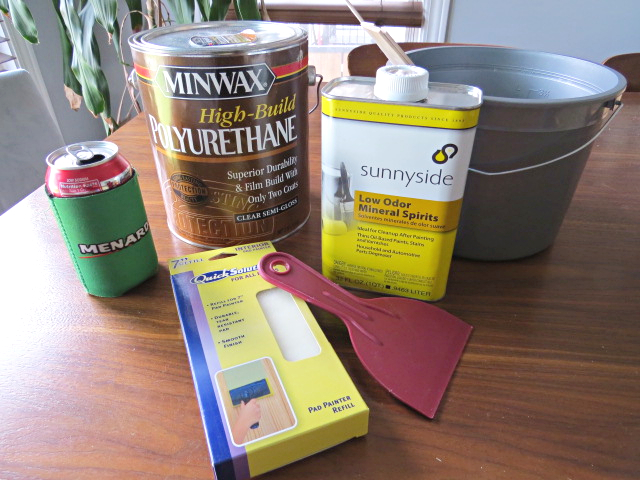 Next up was the sawdust grout. I detail this step pretty well in my blog, so please come visit to read all about this and a zillion other fun stories at 
Flipping the Flip
, humboldtartdept.blogspot.com. This step was tricky. And messy.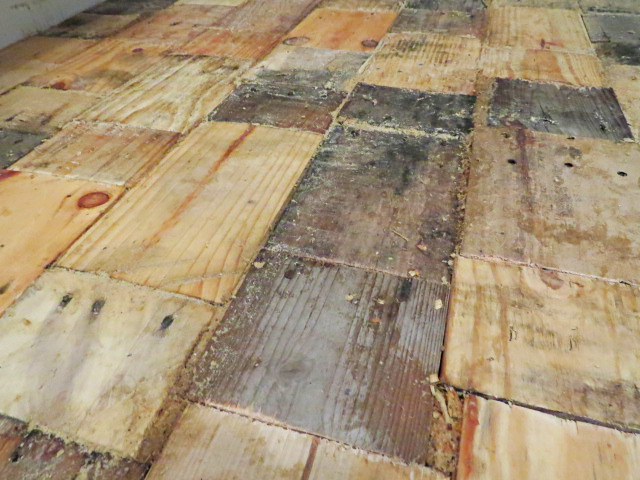 The next day, the floor was a disaster area. I spent three hours scraping all the dried bits off, paranoid I ruined the floor.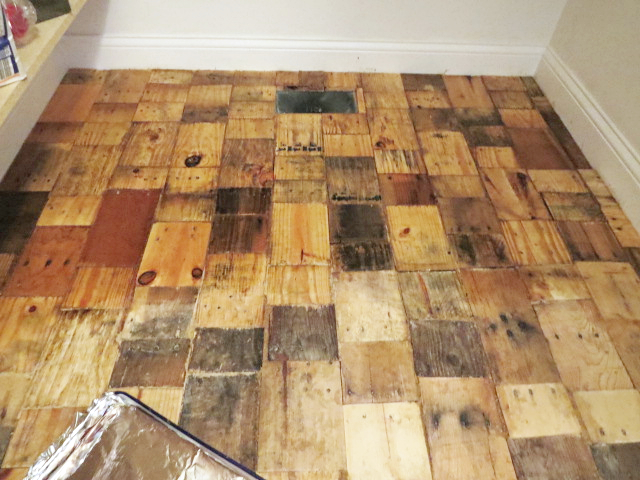 Last up was sealing it with polyurethane which I did by hand to flood small gaps and to control the poly better.