Want an inexpensive way to make a decorative pumpkin shape centerpiece? It's so easy using twisted paper floral wire! You can make this adorable centerpiece for just a few dollars for the floral wires and supplies you probably already have on hand. But the best part is the many ways to decorate it for Fall or Halloween are just about unlimited!
.
Time: 30 Minutes Cost: $4 Difficulty: Easy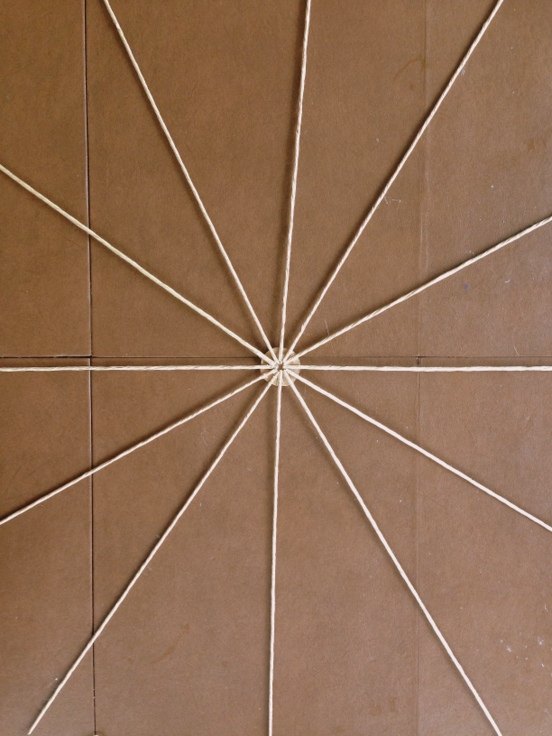 Then glue on two more stems in-between each one, spaced evenly. Once the glue has dried, spread additional glue over the center stem ends on the disk and top with another disk applying pressure and let dry.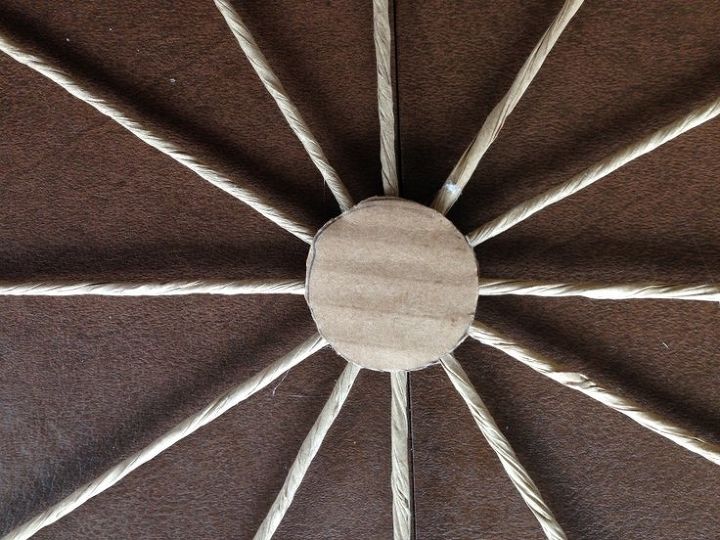 Center a large round bowl on top to curve the stem wires up and over. Hot glue a couple of stem wire ends (12, 6 positions) to another disk, holding in place in the center with a piece of parchment paper over it and clips to hold in place until dry.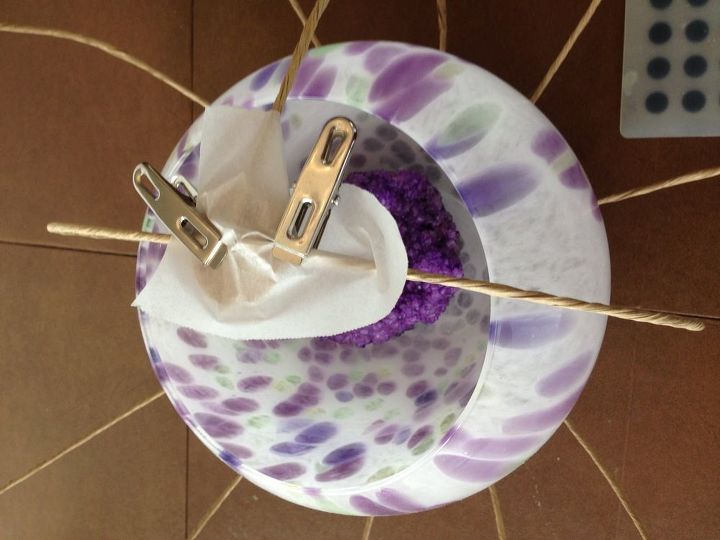 Remove the bowl and continue gluing the ends of the stem wires to the disk following the clock number positions, 3 & 9, then in between the others using parchment paper and clips to secure until the hot glue dries. Once all the stem ends are glued in place and dry, add hot glue over them and place the last disk on top, securing with clips until completely dry.
Press center down to shape of pumpkin. Adjust and smooth out any stem wires for additional shaping. Then paint and let dry.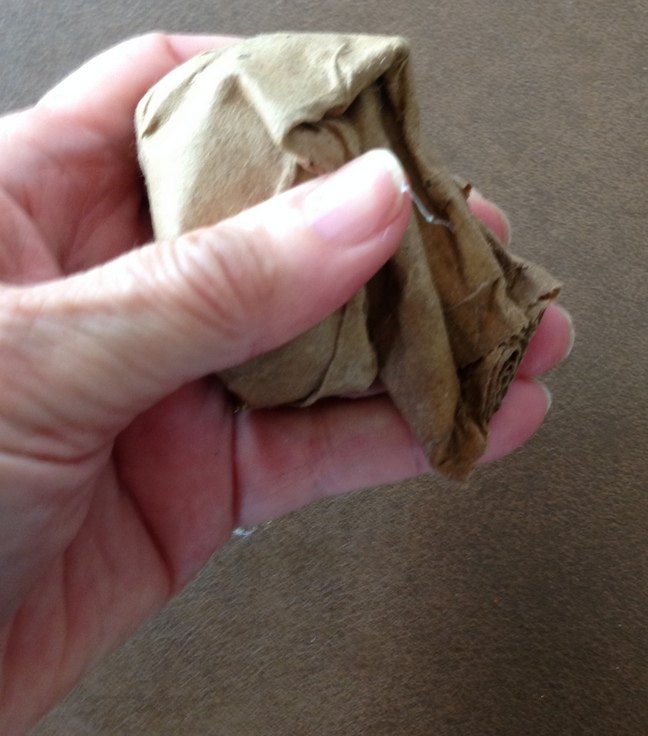 Open paper, folding lengthwise, adding glue along folds. Twist and shape paper into a stem, with one end narrow and the bottom end wider, cutting off excess paper, as needed. Let dry. Cut slits into stem bottom to cover and glue onto top disk.
Have fun decorating! There are so many possibilities!
I added leaves on top and in the center and also an LED candle.
Sponsored Sponsored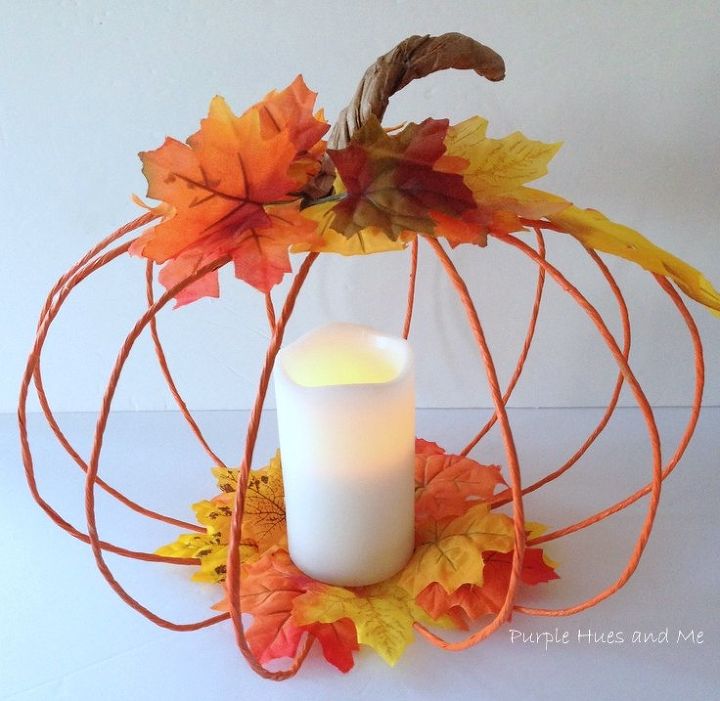 The candle is on an automatic time to come on at night and off during daylight. How cool is that!
Materials I used for this project:






To see more: http://www.purplehuesandme.com/2017/10/how-to-make-floral-wire-pumpkin.html