When I was gifted a vintage wheelbarrow, I knew just what to make. A Wheelbarrow Water Feature!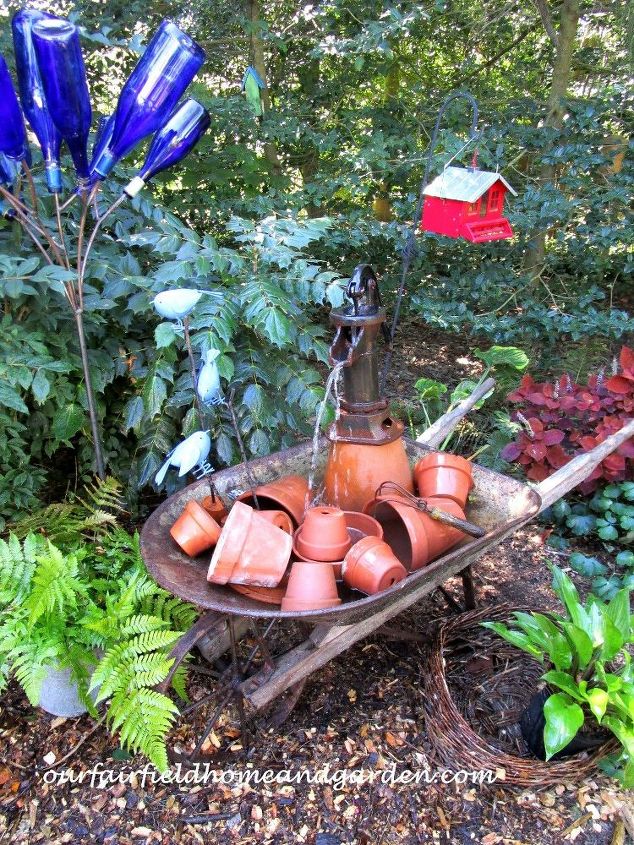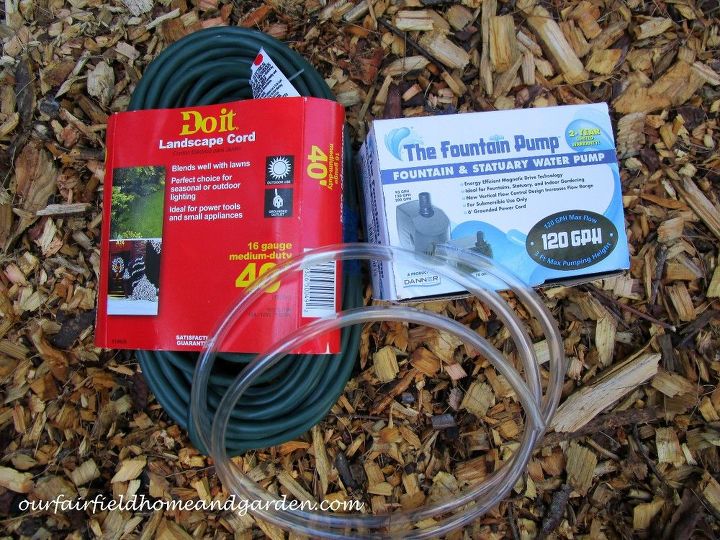 I first sealed the wheelbarrow so it would keep its vintage patina but not rust. Then into the tool shed I went for an old hand pump and an assortment of terracotta pots I had collected.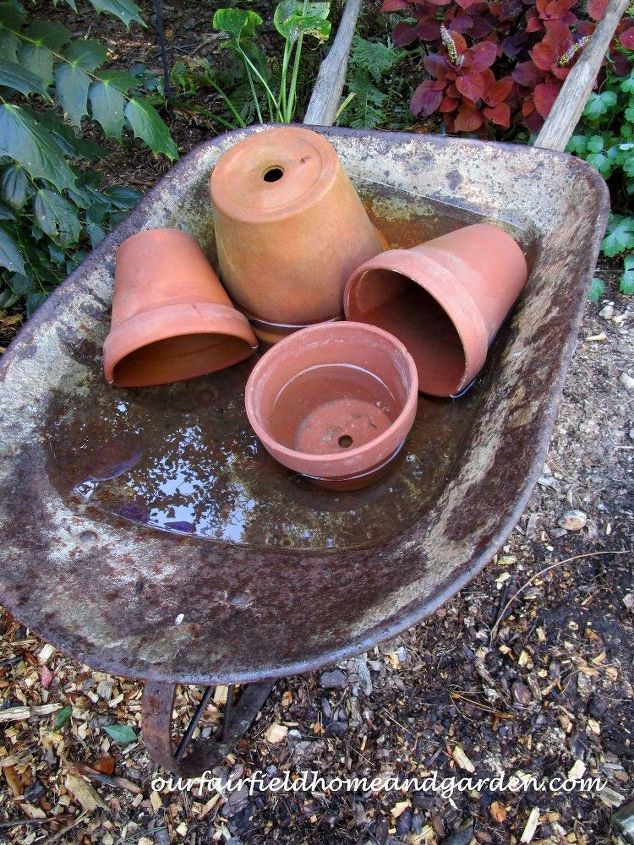 Arrange the pots and fill with water. I designated the large pot to hide my water pump and hold the hand pump. Extend the outdoor extension cord from a GFI protected outdoor outlet to your project.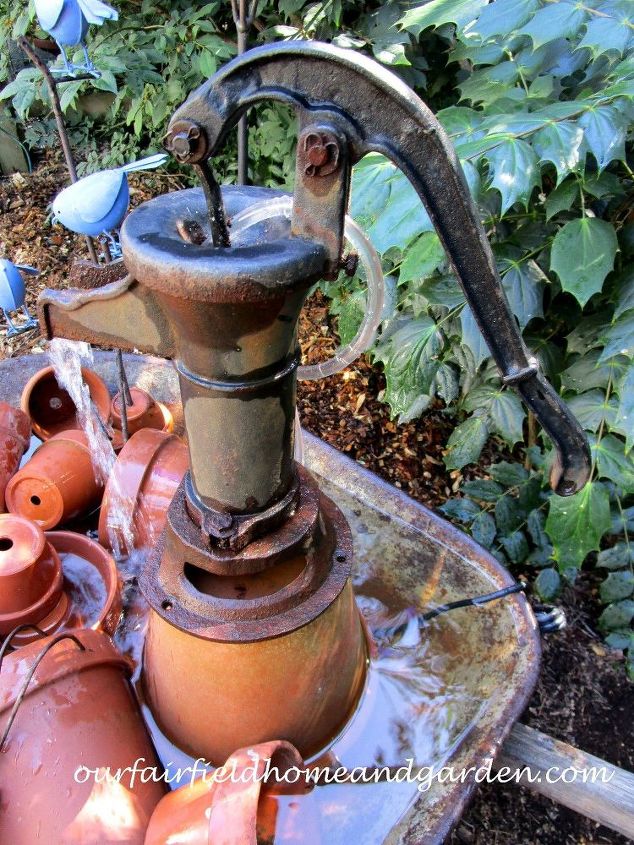 Thread clear tubing up through the pot and into the hand pump. Attach the pump to the other end of the tubing.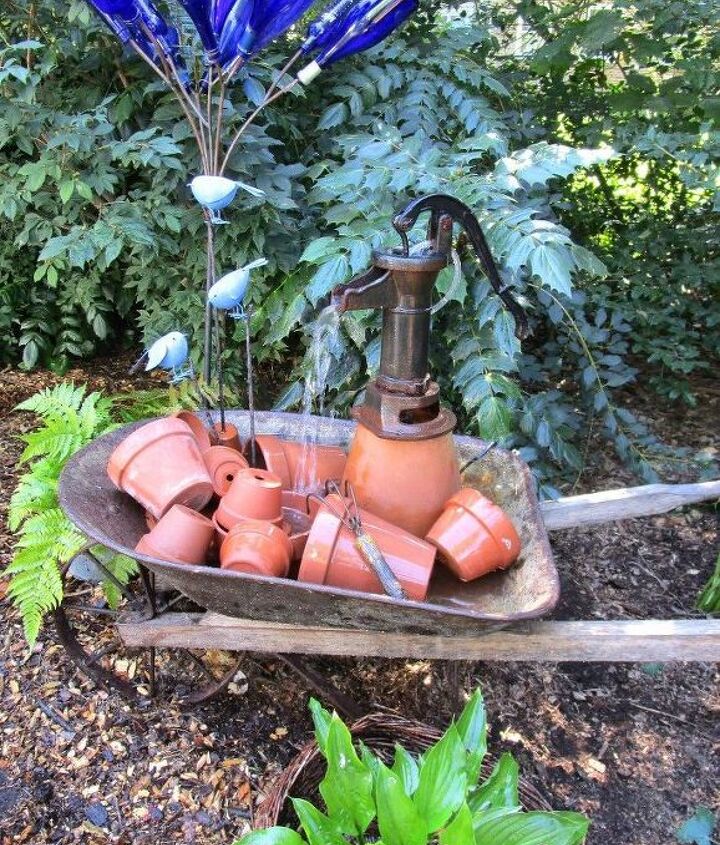 Make sure the water pump cord is hanging outside of the wheelbarrow. Plug it in to your outdoor extension cord. Now adjust the water flow, if necessary, on the pump and hide the extension cord under some mulch.An easy diy water feature that fits right into the flowerbed or onto a deck or patio! Remember to keep the water level high enough to cover the pump.Dismantle and pack away in the shed for winter if you have freezing temperatures. Reassemble in spring and add water plants for a very special container garden!Please click on my blog article link below for all the particulars! Thanks for reading! Enjoy! Barb Rosen of Our Fairfield Home and Garden
Materials I used for this project:
Terracotta pots
Vintage wheelbarrow
Outdoor extension cord
120 GPH water pump & tubing
Vintage hand pump
To see more: http://ourfairfieldhomeandgarden.com/wheelbarrow-water-feature/