Looking for a wintry theme project to spruce up that area left barren from your holiday decor? Why not make your own beautiful snowflake table accents using decorative fillers on inexpensive glass containers from the dollar store! And if you look closely at the fillers – they look like tiny crystal ice cubes – imagine that!
Cost: $5.00 Difficulty: Easy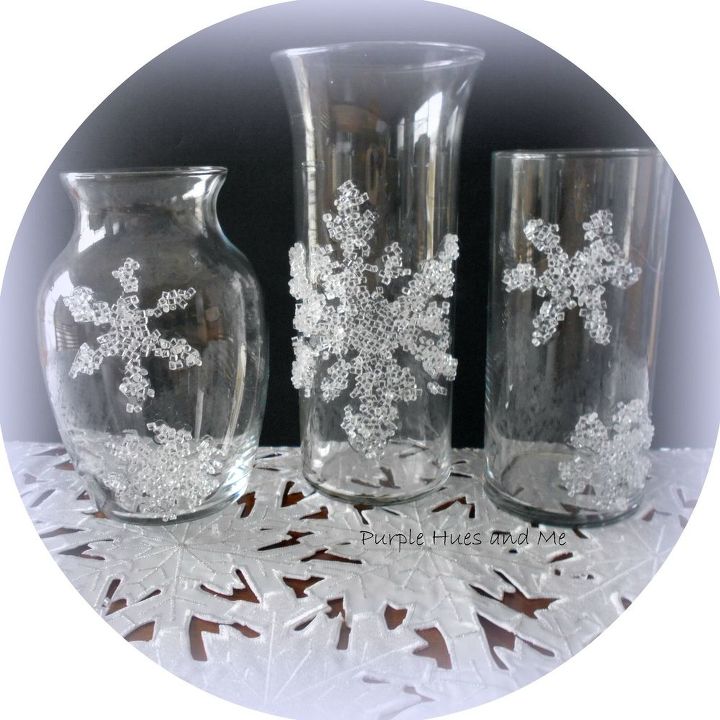 They're so easy to make using: Decorative filler – clear Glass vases – Dollar Tree Snowflake stencil – Party City (99 cents) Rubbing alcohol Acetone – (nail polish remover) Painter's tape Plastic knife/palette or squeegee Plastic spoon Directions: Clean glass with rubbing alcohol to remove any grease or oily residue. Cut out snowflake patterns . . .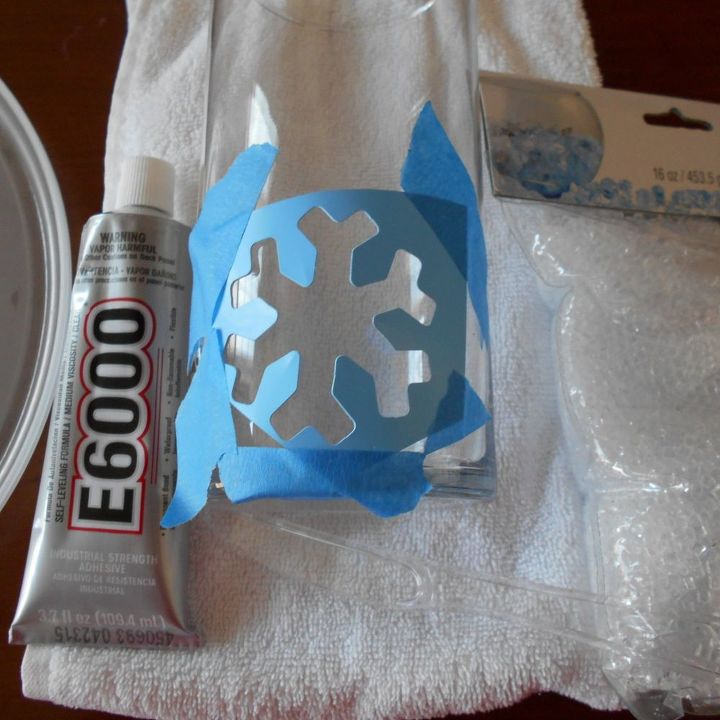 Use knife palette or squeegee to apply E6000 to open areas of stencil. Sprinkle filler over glue using spoon. Press down to adhere filler to glue.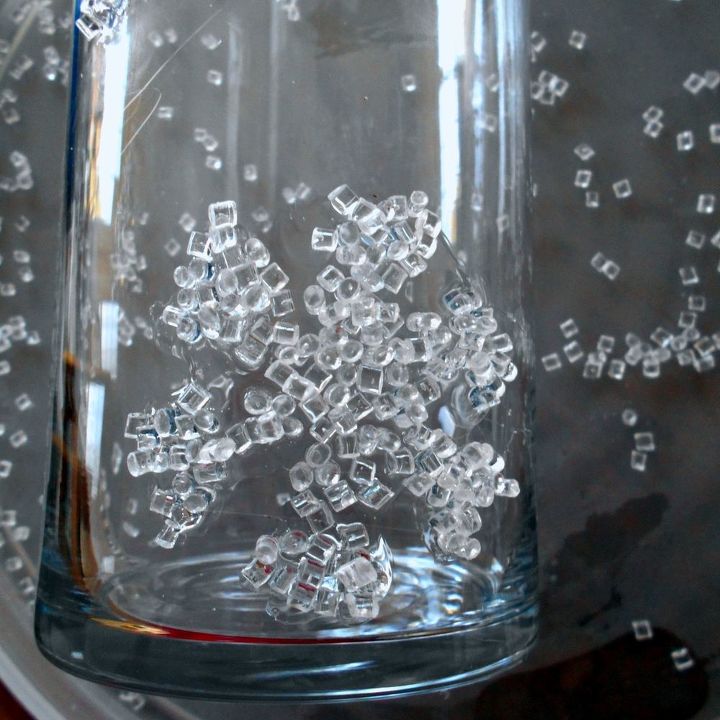 Clean glue and filler off of stencil using acetone and wash with soap and water. Allow filler and glue on glass to dry overnight.