Do you have a staircase that looks tired and in need of some loving? With some liquid starch and fabric, you can give those stairs a fun, bright and colorful makeover. The beauty of this project is that any kind of fabric can be used. You can choose to use one print, two prints, or as many prints as you have risers. You can also use different textures of fabric … perhaps burlap is what your decorating with, or a gorgeous home decor fabric. The possibilities are endless! The best part? It's completely removable without any damage to the original surface … AND … the fabric, too, can be used for another project (after it's been laundered.)
The full tutorial, with additional tips and tricks can be found on the blog:
http://bit.ly/StaircaseMakeover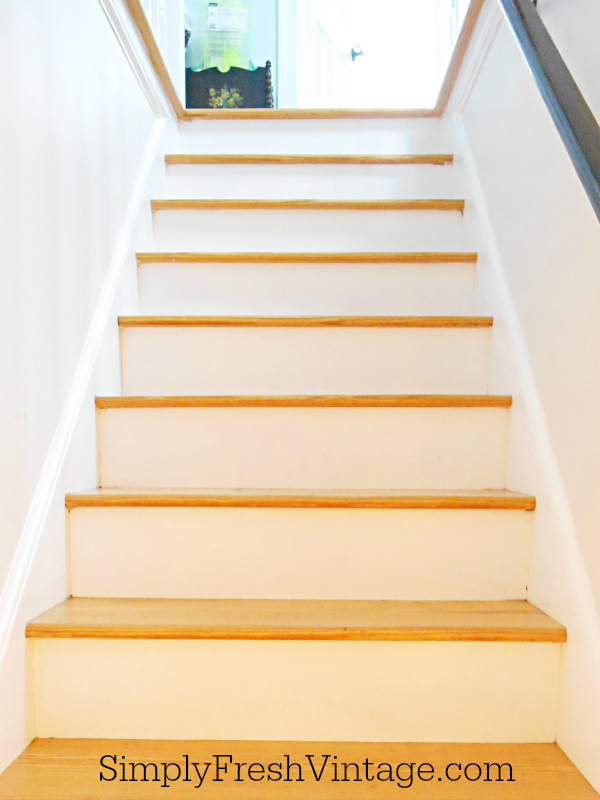 The stairs to my quilt studio and office were standard fare … pine treads and white risers. It wasn't long before I found myself constantly having to scrub off scuff marks and the like from the risers. Since my quilt studio is my "happy place," I really wanted the entrance to be bright and cheerful, preparing me, as I climbed, to put my creative hat on plan for a great day.
Start by putting some liquid starch in a leftover ice cream bucket.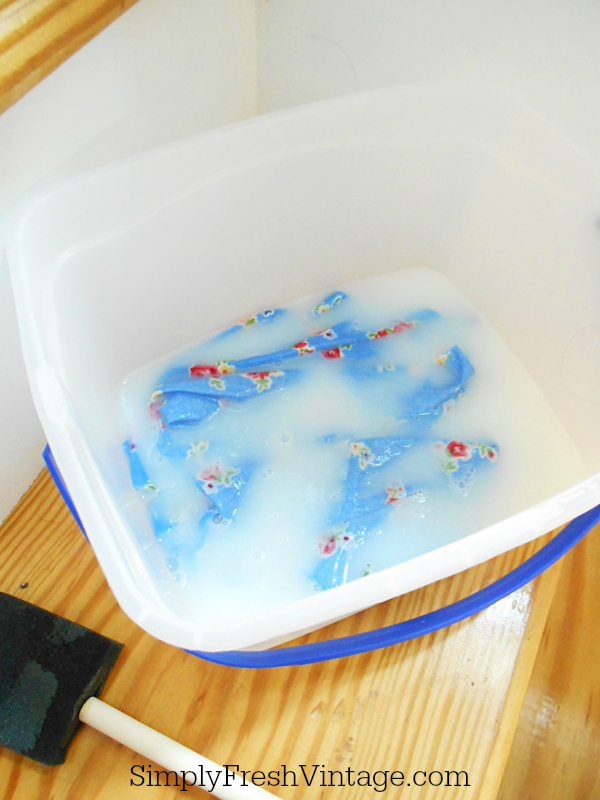 Dunk the fabric strip in the starch.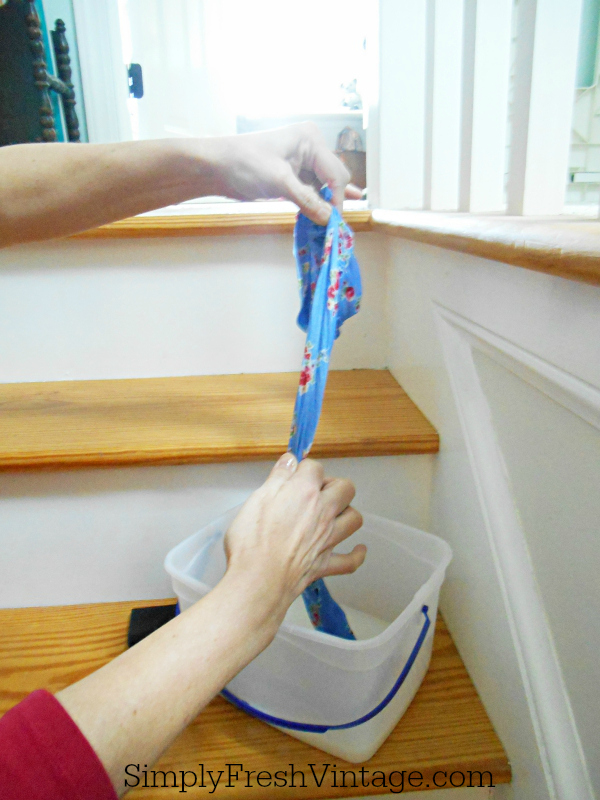 Quickly remove the fabric and squeeze out the excess starch.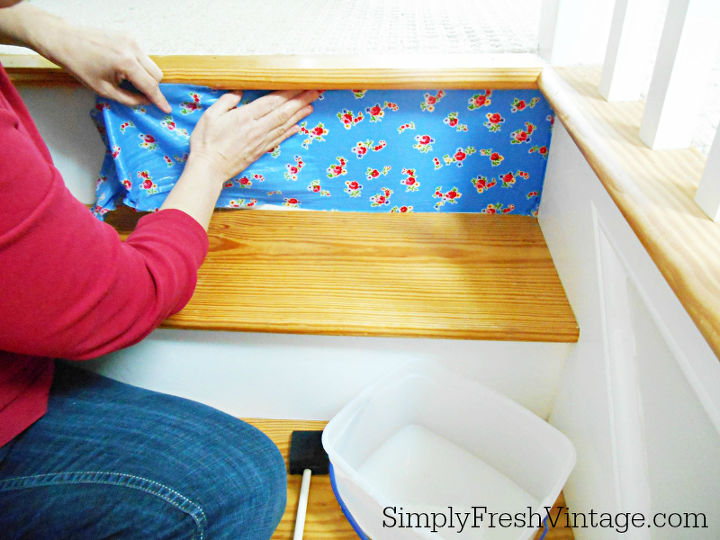 Apply it to the riser, using your fingers to remove all bubbles and wrinkles.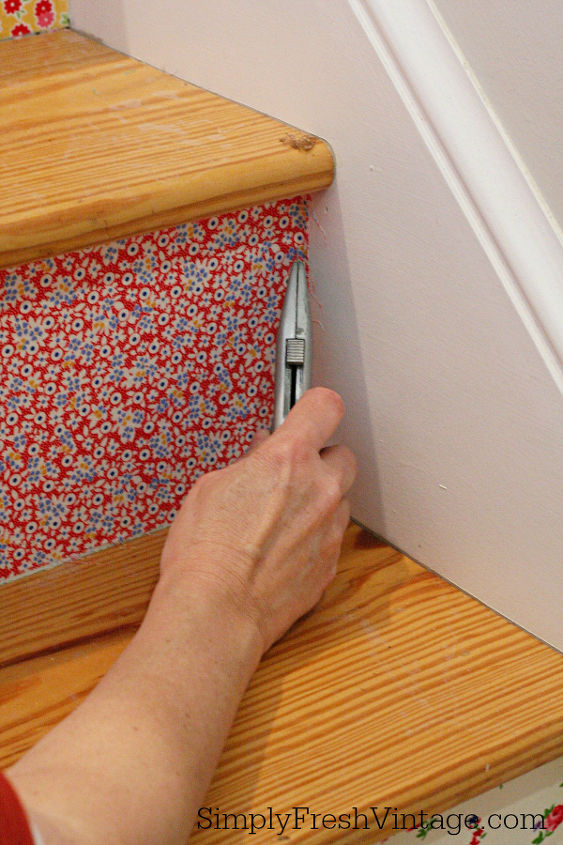 After it has dried, trim off the excess on the sides.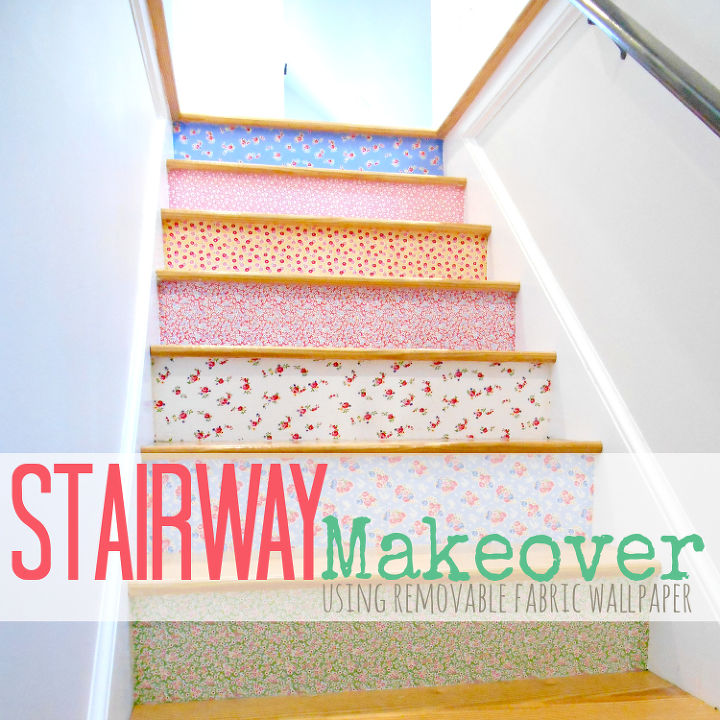 Enjoy your new staircase!
On the blog you'll find …
– Complete list of supplies and materials
– How to measure your fabric
– Tips for applying the fabric to the rise
– Tips for trimming and cleaning up
– Detailed step-by-step tutorial
To see more: http://www.simplyfreshvintage.com/2015/03/19/stairway-makeover/