This is what the kitchen looked like when we saw it for the first time on the real estate agent's website.
We just weren't too big of a fan of the knotty pine ( I thought it was hickory until some smart home talkers told me differently).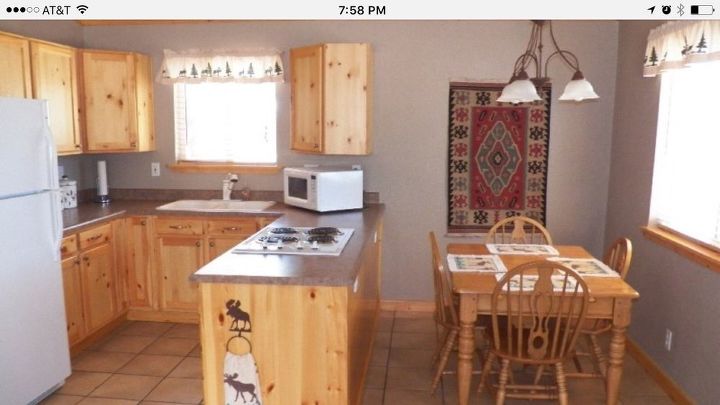 We began this project by removing the cabinet over the microwave in the corner and by replacing the bad cook top. We then started painting the cabinets in Annie Sloan Chalk Paint and finishing them off with wax.
You can see close up details on a previous post I did here.
http://www.hometalk.com/8415586/chalk-painted-knotty-pine-cabinets
Now I know there are wood enthusiast out there and I respect your vision! BUT I am not a yellow wood kind of person and this kind of change works great for us. The kitchen, finished being painted looks like this :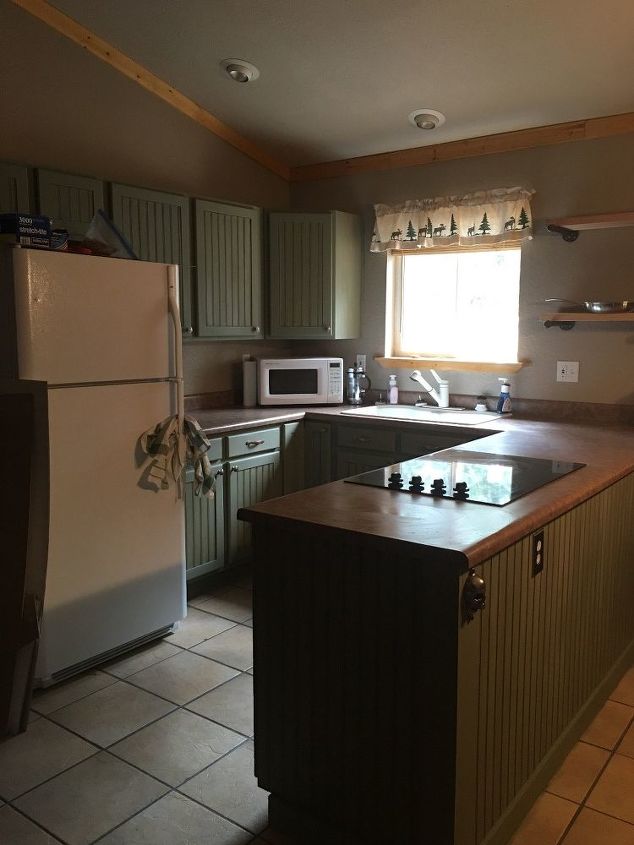 We also wanted to create more storage space in the cabin (it is only 600 sq ft) so we decided to add some more cabinets. I figured I could get some unfinished cabinets like this one and I could stain it black.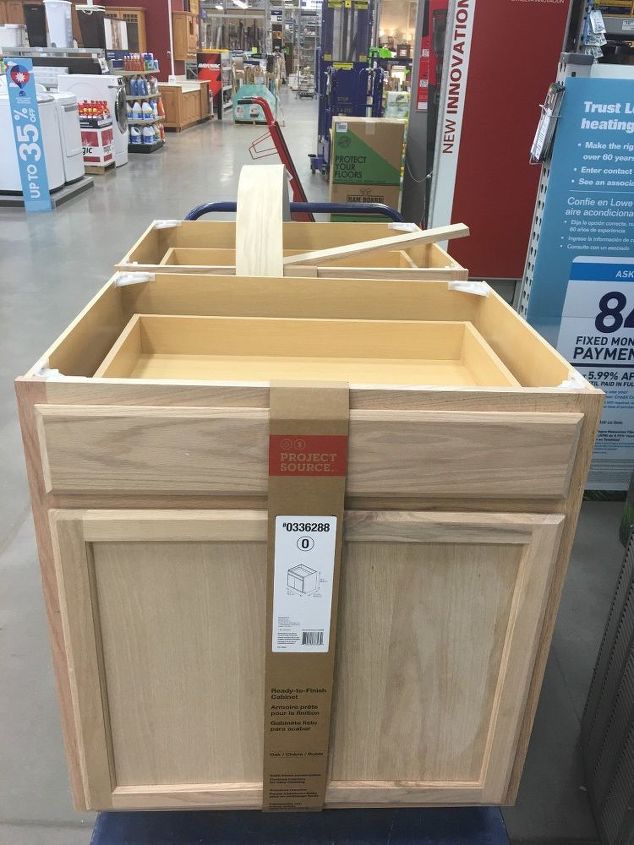 We decided to top these cabinets with lumber and to put shelves of lumber as well. We like how it adds to the overall rustic look of the cabin and adds so much more storage for us.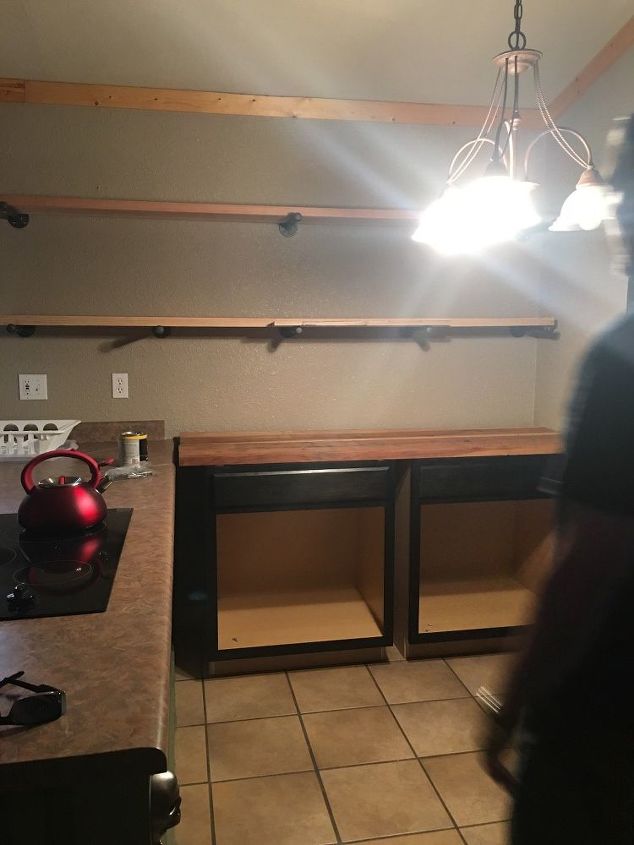 The finished product looks like this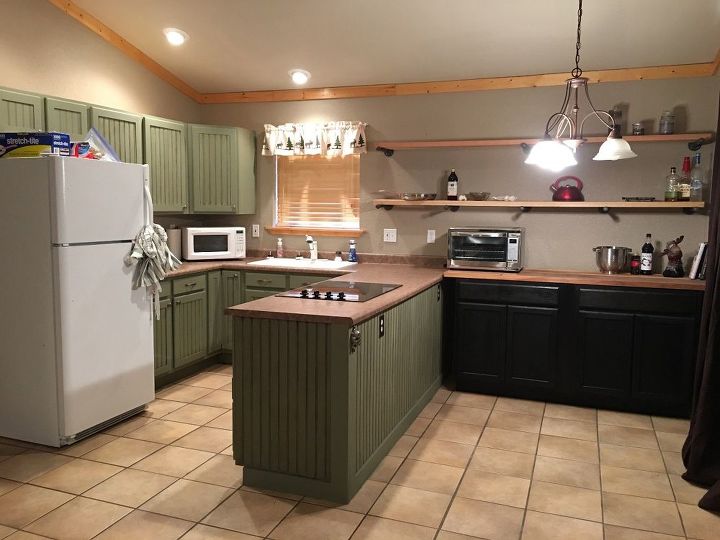 We hope you like the way we updated the kitchen area of our cabin. We sure love it. Also the elongated shelves was all the husbands idea!
It is important to note this is not our full time residence so we do not need a dining room as we simply eat on tv tables but we are foodies and have a food website so we do need ample space to work inside the kitchen.
If you want to see more details on the renovation, please go take a look at my website!
Materials I used for this project:
Annie Sloan Chalk Paint   (Local Annie Sloan distributer, Shades of Amber)
Cabinets   (Lowes)
Stain   (Lowes)
Lumber   (Lumber Yard)
To see more: http://thoughtsbyher.com/a-happy-cabin-update/