I wanted a easy and frugal update to my kitchen.
I cleaned the walls with bleach water then sanded briefly with sandpaper.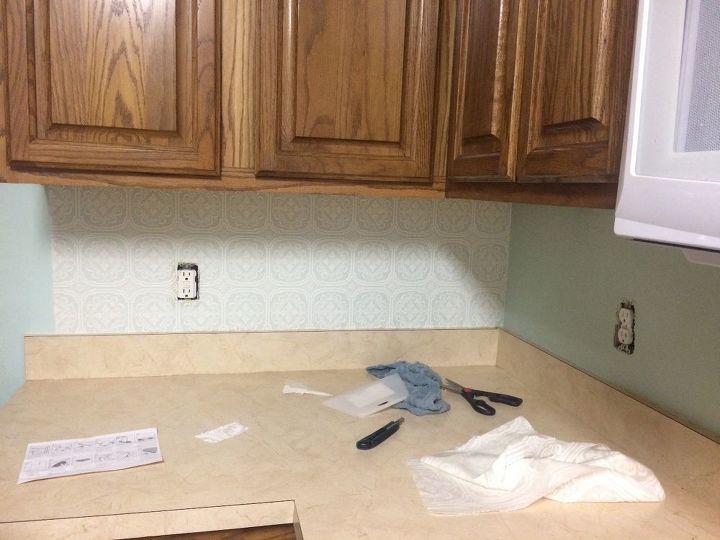 I used $14 textured wallpaper from Lowes. I soaked the paper for 30 seconds, then folded together for 5 minutes before placing on the wall. I then used a tool to flatten against the wall. I then used a small cutting knife that provided a clean cut on corners.
Material I used for this project:
Wallpaper   (Lowes)