This DIY Dog house is a fun combination of coastal chic meets industrial barn sliding door.
Time: 5 Hours Cost: $300 Difficulty: Medium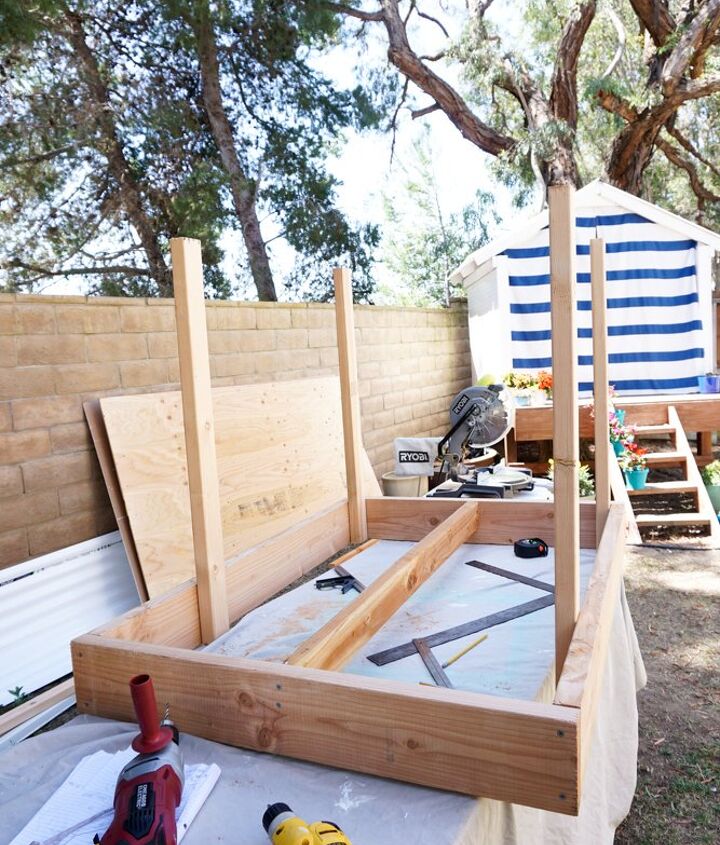 We started by building the base. We wanted the dog house to have a bit of a front porch, so that was important when thinking and measuring out the house frame.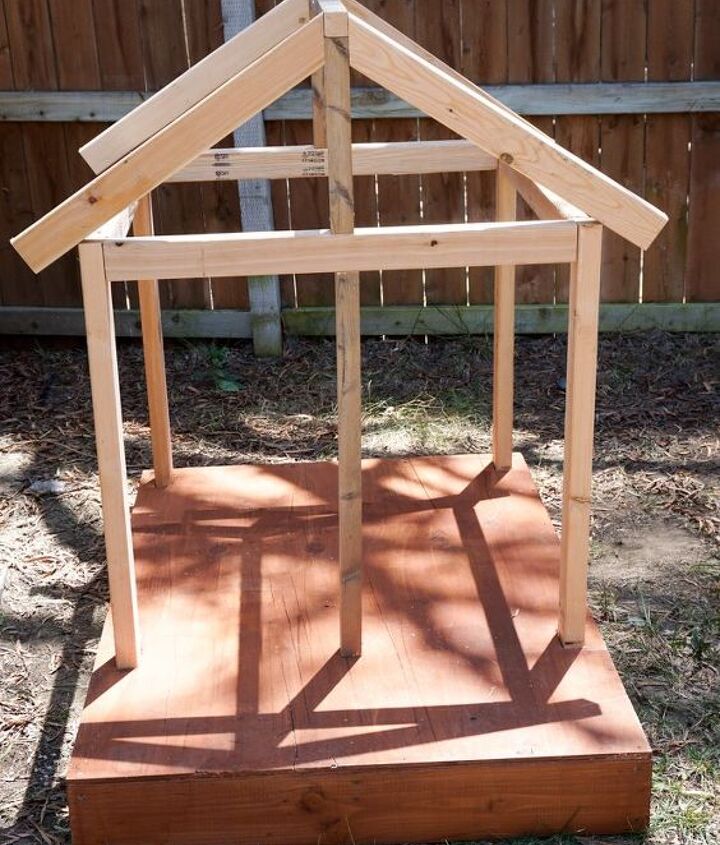 We then Framed the house and roof. There are some added braces needed for the barn door and multiple roof panels.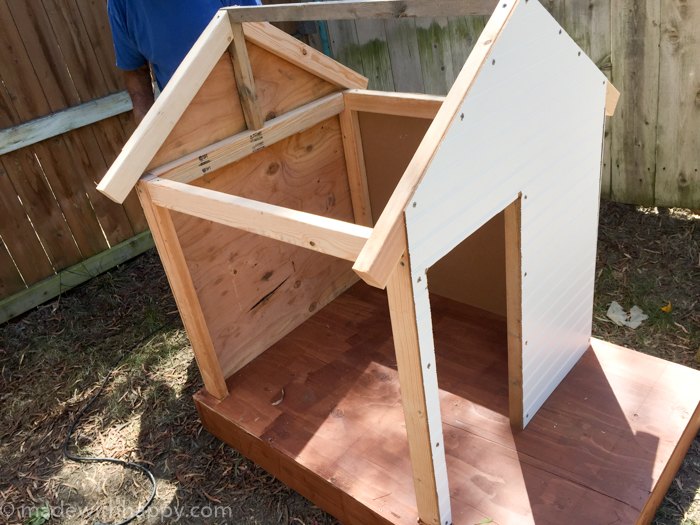 Using bead board paneling, we cut the front and back first. Cutting the door opening was needed before attaching the front panel.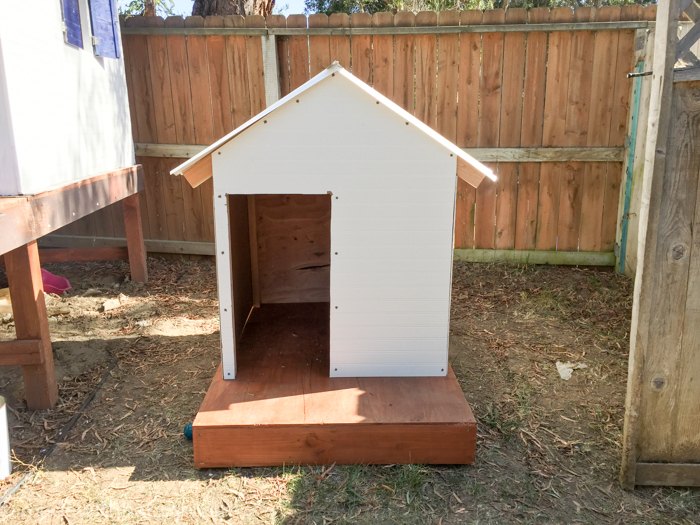 We added a support beam to the roof before adding the roof panels. We used one 12 foot roof panel and cut it into smaller pieces for the roof.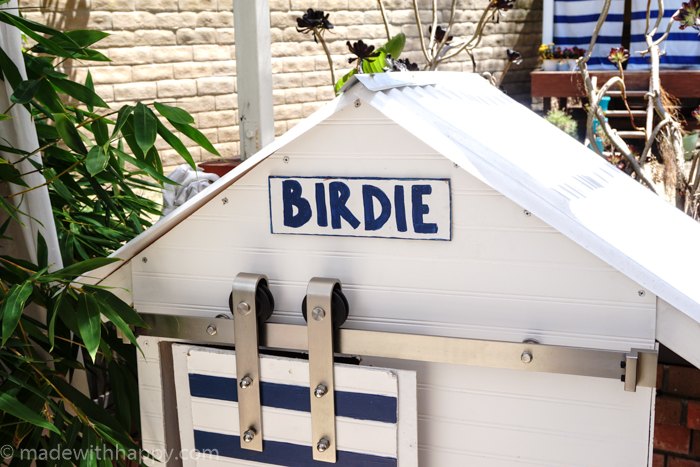 We then added the door hardware along with the door. The door piece is the cut out piece of bead board painted and glued to a larger piece of plywood. We then used a left over piece of paneling to create the "BIRDIE" sign.
Materials I used for this project:
Lumber   (Home Depot)
Sliding Door Hardware   (National Hardware)
Plywood   (Home Depot)
Roofing   (Home Depot)
Bead Paneling   (Home Depot)
To see more: http://www.madewithhappy.com/diy-dog-house/