When I moved earlier this year (hopefully for the last time), I was compelled to make a list of my former addresses. I wanted to do something interesting with that information but I wasn't sure what. When I refinished my hutch, I decided I wanted to put a conversation piece on its shelves. This is how the Conversation Plates were born.
Time: 3 Hours Cost: $20 Difficulty: Medium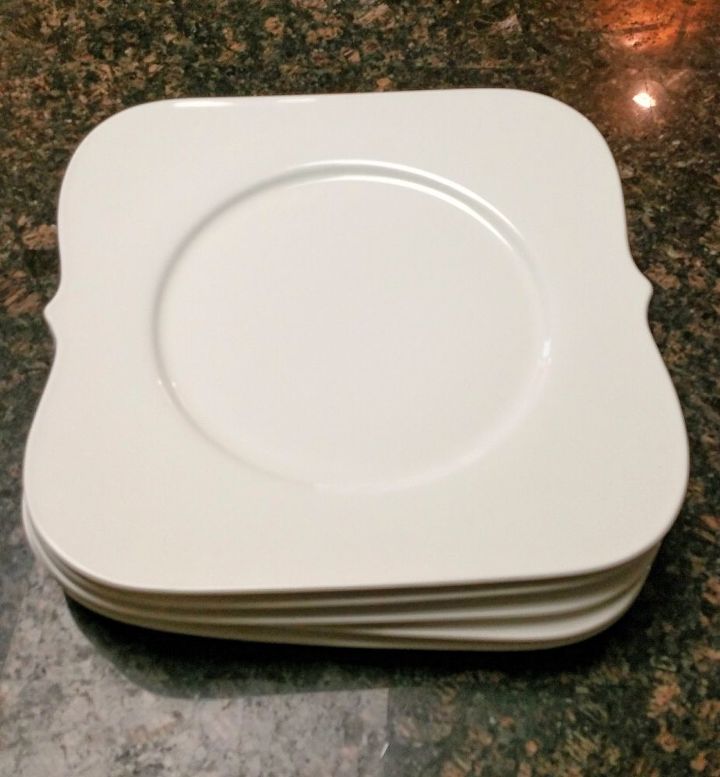 I stumbled upon these white plates while browsing the aisles of Home Goods. They had several different shapes an sizes but I especially liked the shape of these and that the inner circle was perfectly round and large. Luckily I was able to find six of them. I still hadn't really formed my idea of what I wanted to do with them but I knew that my number idea and these plates were going to meld beautifully. At this point I did know that they were going to fit nicely on the shelves of the hutch that I had just painted.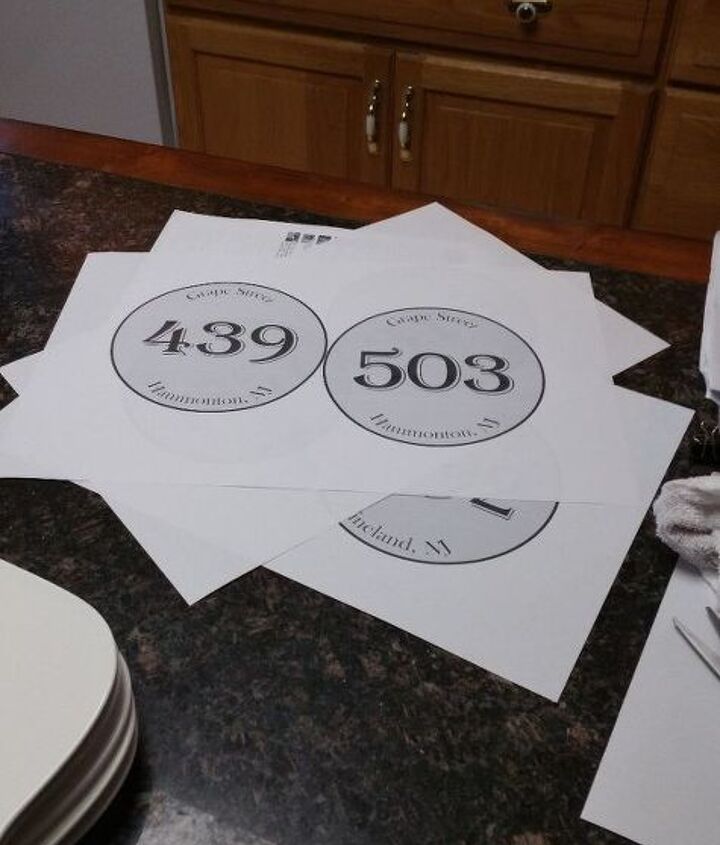 Using MS Publisher, I made a template of the plate's inner circle. After a zillion different designs from Victorian florals to modern sleek fonts, I finally settled on a plain and simple design. Since I didn't want anyone to notice anything but the numbers at first, I made them the focal points and left the streets and towns very small. This has worked perfectly for piquing everyone's interest.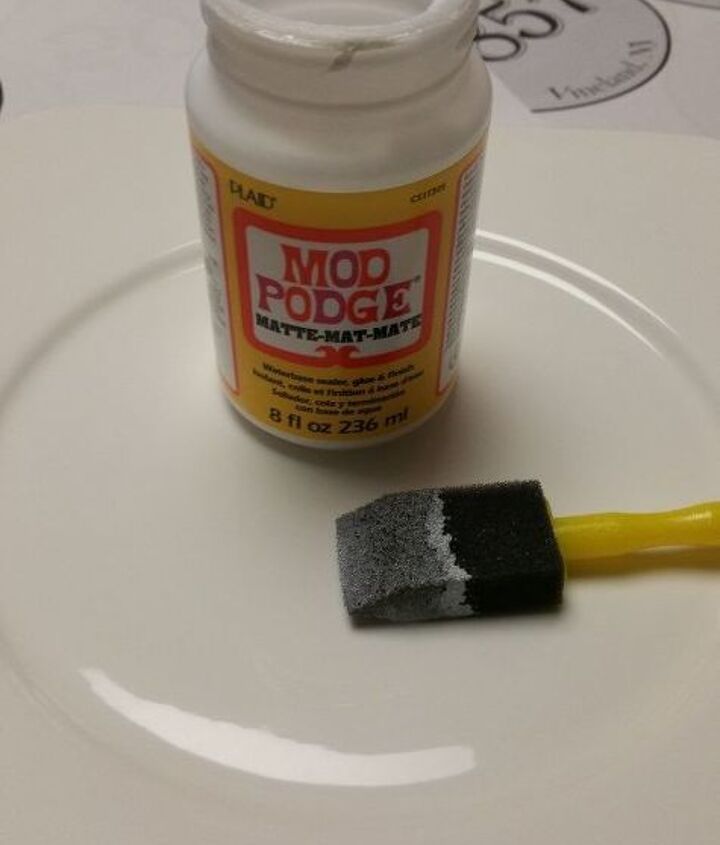 Using Mod Podge, I applied the circles to the centers of the plates. I then applied 2 coats on top according to the package instructions.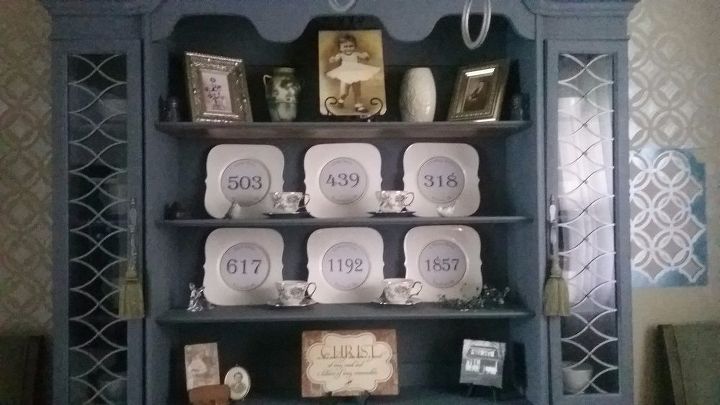 Here they are displayed on my dining room hutch. They never fail to start a conversation…first about what the plates mean to sentimental discussions about the different places we have lived. These are one of my favorite things because they always bring my guests together and are a constant reminder of the wonderful places I have lived and the friends I have collected along the way.
Materials I used for this project:
White dinner plates   (Home Goods)
Mod Podge & brush   (Michaels)