I saw someone else post a similar burlap wreath. I was shopping at Walmart and thought, I can do this… I must admit you can buy premade ones for almost the same price, but who wants that?!?
All supplies were bought at Walmart. And took about an hour to put it all together.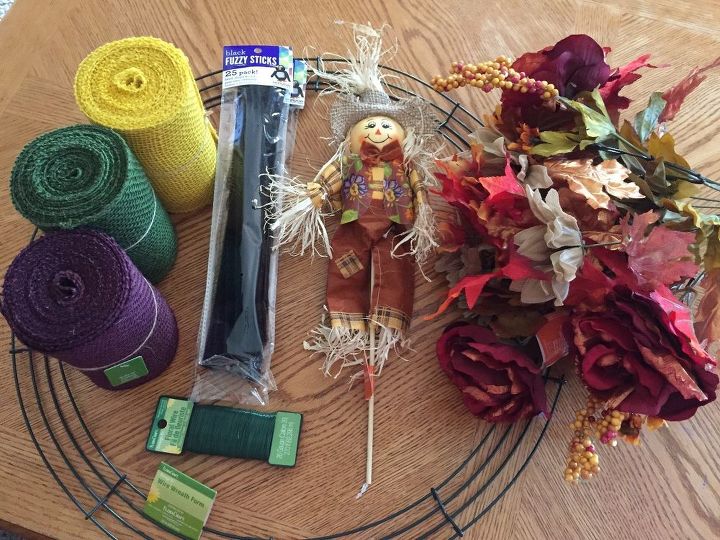 This is all you need… 3 rolls of burlap. I decided to make more of a fall wreath vs Halloween. Floral wire, bouquet of fall flowers and metal wreath. Many sizes to choose from I went with the biggest for $3.76. (In the picture you will see fuzzy covered wire black, but I ended up thinking they were harder to use and I should not have bought black. As it would show too much with my colors). Floral wire worked great and easy to use. Cut with regular scissor.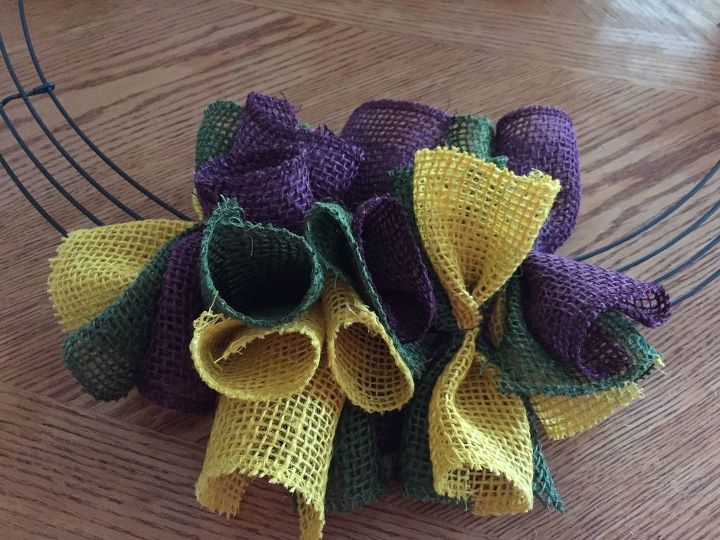 Keep doing this step the whole way around the wreath. I believe it was 45 bunches of 3 total For this wreath.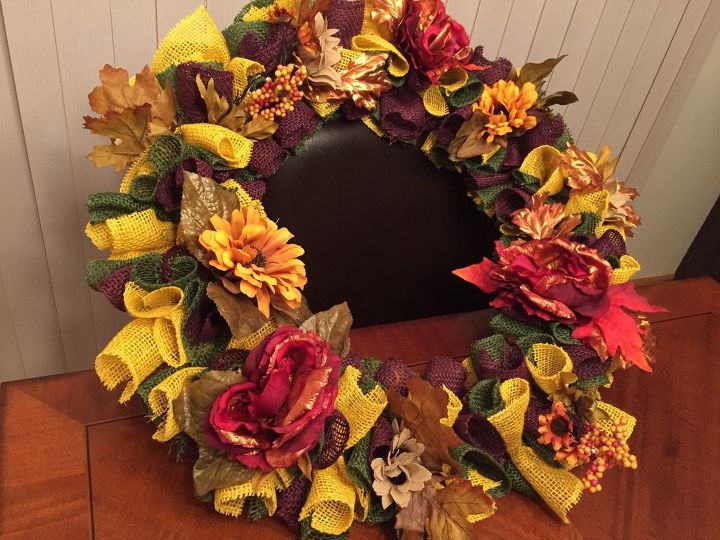 I took the bouquet of flowers and cut off the flowers with about an inch of stem. Then twisted the stem around the wire wreath. alternating flowers to make the perfect design.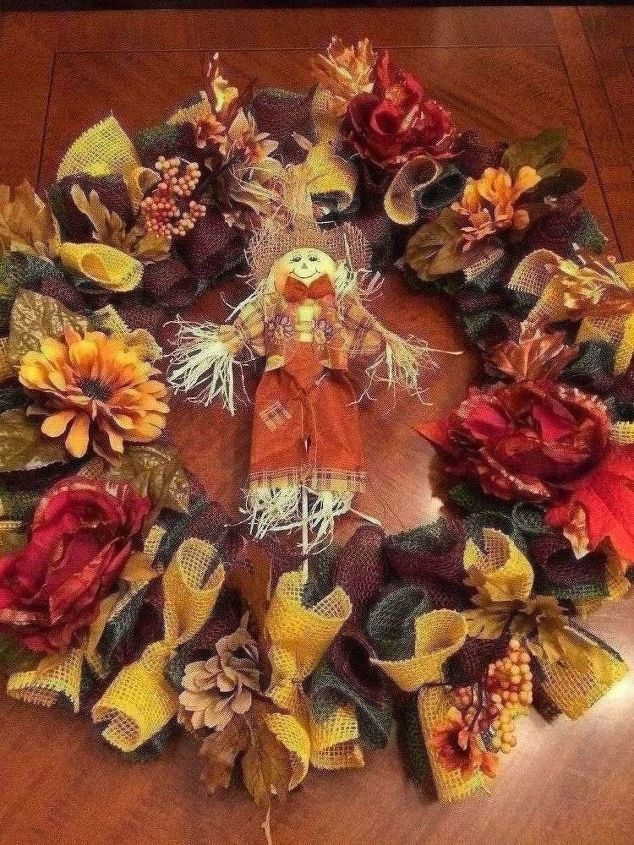 Then took the scarecrow and used the floral wire to help keep him in place. Wire through each arm and legs should keep him steady outside in the elements.
Materials I used for this project: