I was looking for a unique way to get the roll of paper towels off the counter. We're making black iron pipe shelving in our spare room. Instead of using the black I came up with an idea for copper and I'm really liking it.
Difficulty: Easy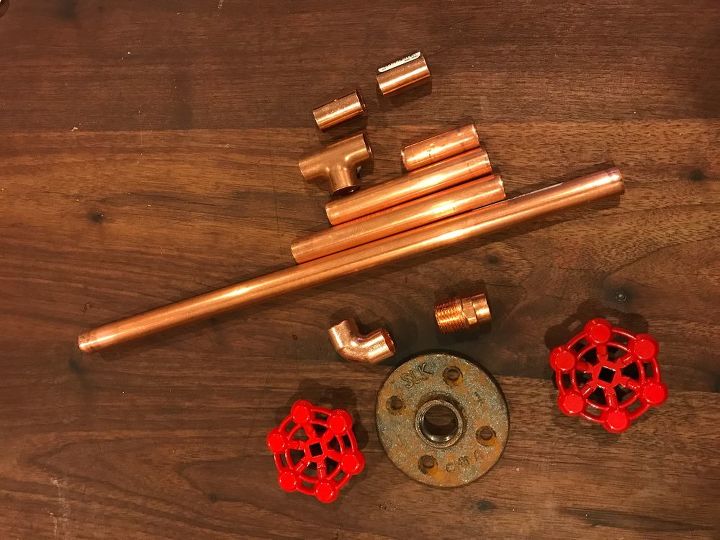 I went to Home Depot to pick up the pieces. The nice gentleman cut the pipe into approximate sizes for me and helped me with any questions, he even started having ideas when I explained what I envisioned. ( didn't use his ideas though, I already had a plan!)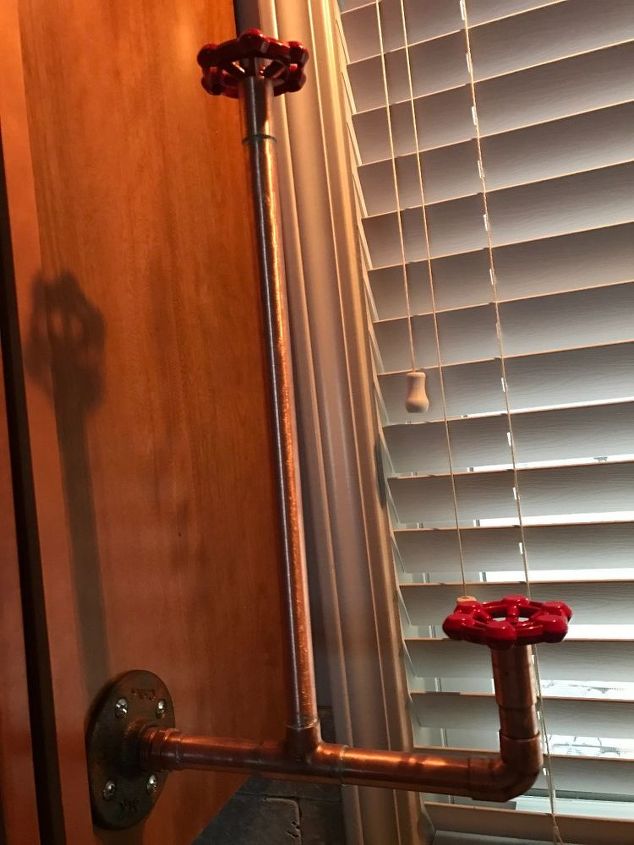 I had to enlist my husband to make a couple more cuts and to solder the pieces. You can't solder the top handle on, it lifts off so the rolls will go on & off.
Materials I used for this project:
1/2″ Copper pipe, 1/2″ Copper elbows, 1/2″ Copper coupling, 1/2″ Copper Tee, 1/2″ Black Iron Flange w natural patina and screws.
Red faucet handles.