This is one of the easiest and most impressive DIY projects I've done! In around an hour you can make your own custom hairpin leg table!
Time: 1 Hours Cost: $300 Difficulty: Easy
Who knew making your own custom furniture was so easy!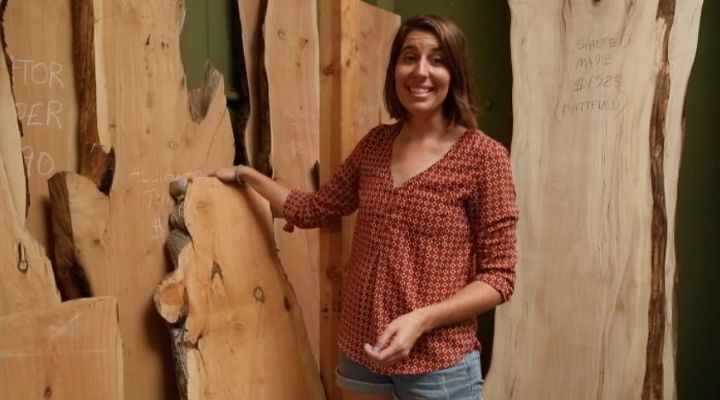 I found this TOTALLY cool slab of wood at a local lumber store in San Diego called 
Made Lumber
. I knew instantly that this would make the coolest desk.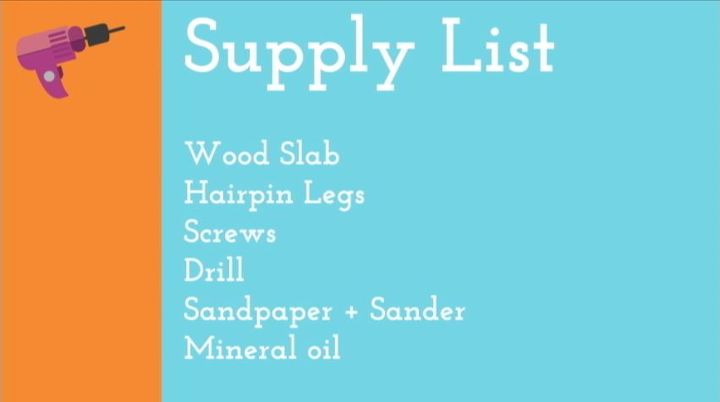 The nice thing about building this piece of furniture is that it doesn't require any expensive tools. Most people have a drill and sander, and if you don't have one guaranteed you know someone who has one.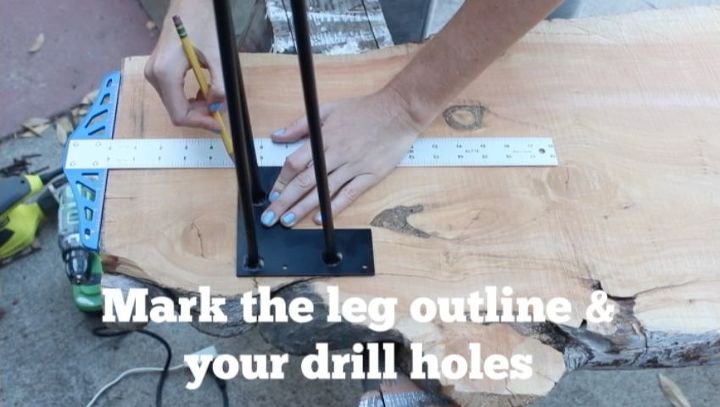 Use a T-square to mark where your legs will go. Use a pencil to outline your legs and make sure to mark the holes where you need to drill.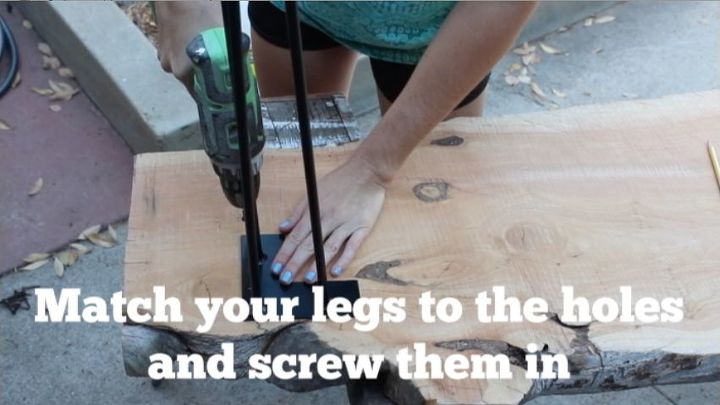 Now place your legs on the table and screw them down. You're already 80% done with project! Easy, right?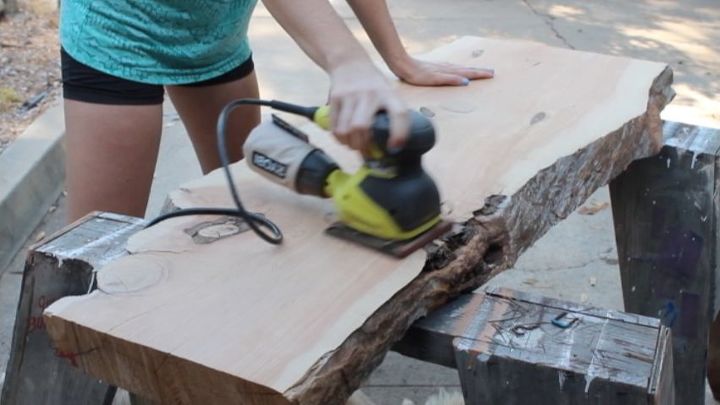 Since this is a desk I want the top very smooth. Use a hand sander and a fine grit sand paper to smooth the top.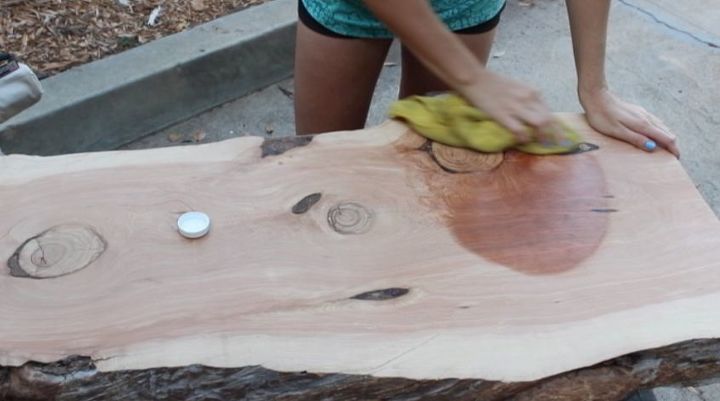 This is an uncoated slab of wood, so I want to finish it by applying a coat of mineral oil. You'll need to apply a couple coats and you may need to continue to do this for a couple weeks. This wood is thirsty!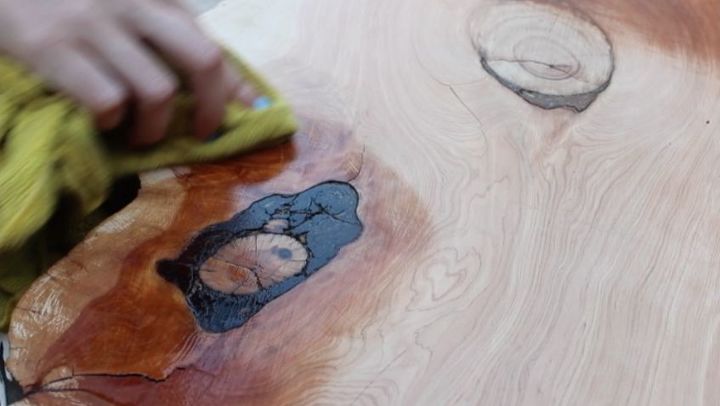 Use a clean cloth to rub the oil into the grain. I love how dramatic the change in color is! It's so rewarding.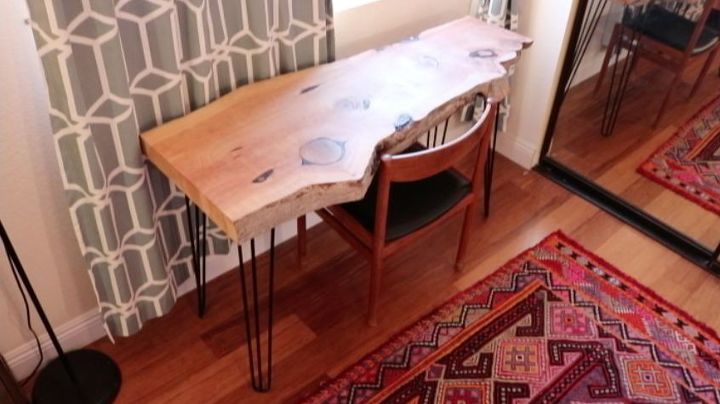 Seriously that's it! Amazing right? This took me about an hour.
One last thing to note, you don't have to use a slab of wood like I did. You could upcycle an old door or use materials you have at your house. The beauty of hairpin legs is that it's super easy to attach them.
Love DIY? Check out this awesome project using a $1 thrift store belt!
Materials I used for this project:
Wood Slab   (Made Lumber)
Hairpin Legs   (DIY Hairpin Legs)
To see more: http://www.diywithcaitlin.com